11-2-2023 |
Litigation
,
Business & Corporate Law
,
Energy & Natural Resource
,
Mergers and Acquisitions
,
Intellectual Property
,
Health Care
,
Taxation Law
,
Construction
,
Banking
,
Environmental Law
,
Private Equity
,
Real Estate
,
Wills, Trusts & Estates
,
Corporate Finance & Securities Law
,
Administrative Law
,
Employee Benefits
,
Governmental Relations
,
Workers Compensation Law
BrownWinick Included in 2024 Edition of Best Laws Firms Ranked by Best®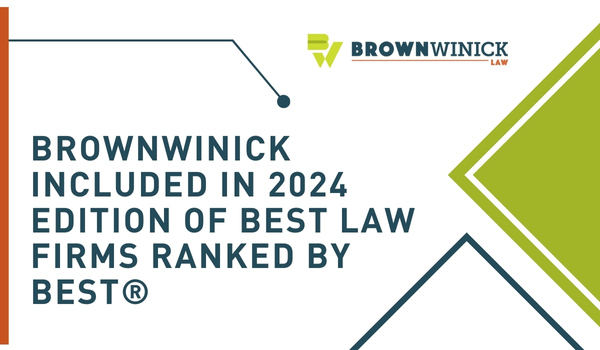 BrownWinick is excited to announce the firm has been included in the Best Law Firms Ranked by Best® 2024 publication.
Firms included in the 2024 edition of Best Law Firms® list are recognized for professional excellence with persistently impressive ratings from clients and peers. Achieving a tiered ranking signals a unique combination of quality law practice and breadth of legal expertise.
BrownWinick was recognized in as a Tier 1 Des Moines law firm in the following areas:
BrownWinick was recognized as a Tier 2 Des Moines firm in the following areas:
BrownWinick was recognized as a Tier 3 Des Moines firm in the following areas: