Gov. Reynolds Deputy Chief of Staff Joins BrownWinick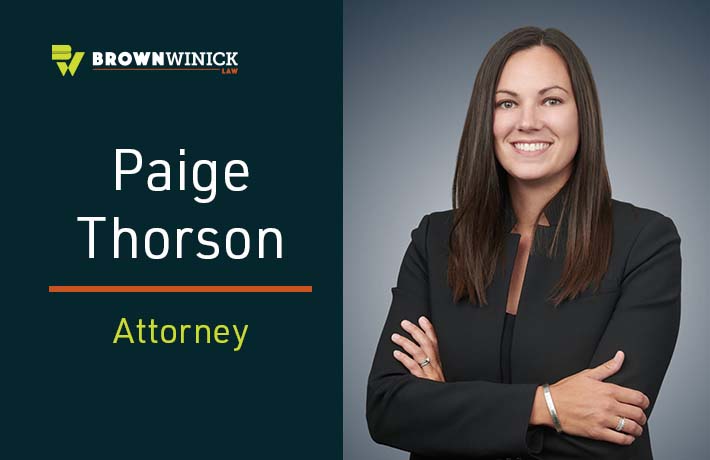 BrownWinick Law is pleased to announce the addition of attorney Paige Thorson as a member to the firm. Thorson compliments the firm's established government relations, insurance, health care, and energy and natural resources practices.
Prior to joining BrownWinick, Thorson served as deputy chief of staff to Gov. Kim Reynolds where she oversaw the governor's policy team and the creation of major policy initiatives and legislative proposals. Thorson advised on the development of the state's $8.4 billion general fund budget and provided counsel on the Governor's response to significant events impacting Iowans including a global pandemic, civil unrest, and the derecho storm relief.
"Paige's talent and expertise will make an immediate impact on our firm and the clients we serve. She brings extensive experience in both the public and private sector and we are excited for her to join the team," said Chris Sackett, managing partner of BrownWinick. "The addition of Paige reflects the continued growth of BrownWinick and our commitment to our clients."
Prior to working in the Governor's office, Thorson was an associate attorney, practicing in government relations, at a law firm in Des Moines. She also held positions as the policy advisor and legislative liaison for the Iowa Department of Human Services and the legislative liaison and policy advisor for the Iowa Department of Aging.
Thorson obtained a Juris Doctorate from Drake University Law School and also attended Iowa State University where she received a Bachelor of Arts in political science.