Marcos Danielson Joins BrownWinick as an Associate Attorney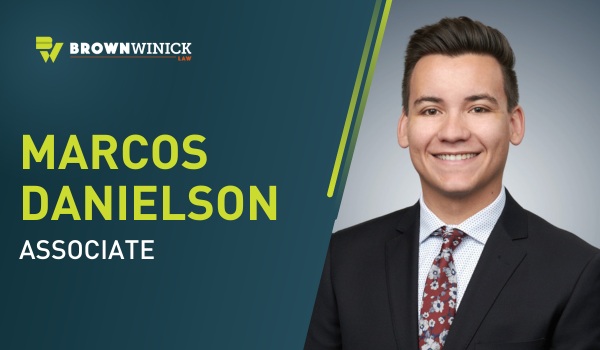 BrownWinick is thrilled to welcome associate attorney Marcos Danielson to the firm. Marcos primarily practices within the Business and Corporate practice group.
"Marcos is a great addition to our team" said Brian McCormac, Recruiting Committee Chair. "After his impressive summer with us last year as a summer associate, we are thrilled to be welcoming him back to the firm."
About Marcos
Marcos enjoys getting to know his clients, then tailoring solutions to their needs. It is his goal to make complex issues understandable. He is a natural problem solver and loves to work with clients to turn problems into solutions. His approach as a lawyer is to deeply understand his client's situation. He wants to understand goals, both short-term and long-term, and address both challenges and opportunities alongside his clients. Life is rarely simple, and neither are legal decisions.
Marcos strives to deliver clear, straightforward, and actionable legal advice— rather than impossible to understand legalese. Marcos will work to identify and address the needs of his client's business or family and the people who make it run. Marcos strives to be his client's first call when faced with either a challenge or an opportunity.
Learn more about Marcos here.