United States Supreme Court Issues Decision on Enforcement of Arbitration Clauses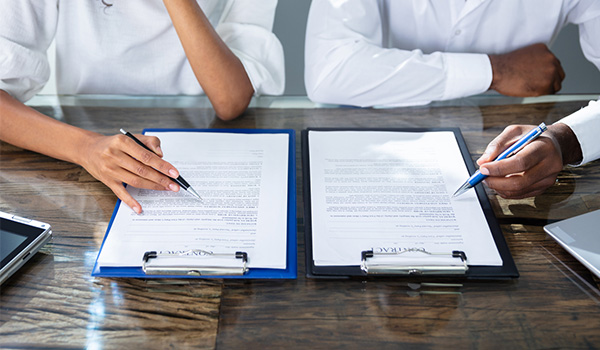 The United States Supreme Court recently issued a decision significant to the enforcement of arbitration clauses in contracts. In a unanimous decision, the Court held in Morgan v. Sundance, Inc. that federal law does not contain a "prejudice requirement" in determining whether a party has waived its right to arbitration. The prejudice requirement had previously made it so a party could only waive its arbitration rights by litigating a case when the party acted in a way that prejudiced the other side. Arbitration rights give parties to arbitration agreements the right to move a dispute out of court and into arbitration under the Federal Arbitration Act (FAA); however, these rights can be waived if a party knowingly "acts inconsistently with that right."
In this case, Sundance, which owned a Taco Bell franchise, included an arbitration agreement in their employment contract. This agreement required any claims against Sundance to be resolved through arbitration rather than litigation in open court. Robyn Morgan, a former Sundance employee, brought an action against Sundance in federal court for allegedly violating the Fair Labor Standards Act. Rather than seek to compel arbitration immediately, Sundance proceeded with the litigation in federal court. Nearly eight months after the complaint was filed, Sundance moved to stay the litigation and compel arbitration under the FAA. Morgan then argued that Sundance had waived its contractual right to arbitrate by litigating the case for so long before seeking to compel arbitration.
Typically, when a right is waived by litigating, there is no requirement that the actions of the party waiving the right must prejudice the other side. For example, parties often waive affirmative defenses such as a statute of limitations defense by failing to raise them early on and continuing to litigate, and there is no requirement that this action must prejudice the other side. Federal courts adopted the prejudice rule, believing that such a rule supported "federal policy favoring arbitration." The Supreme Court found this emphasis on federal arbitration policy unconvincing and held that federal courts cannot create arbitration-specific procedural rules. The Court emphasized that the "federal policy favoring arbitration" is only a message to federal courts that they must enforce arbitration contracts like other contracts, not that courts should favor arbitration over litigation.
What does this mean for businesses? Businesses that use arbitration as a method of alternative dispute resolution in their contracts might consider being especially cautious in proceeding with litigation to avoid waiving their arbitration rights. If you are a business owner in need of guidance on how to proceed with your arbitration contract, do not hesitate to reach out to your BrownWinick attorney.
For more information on another Supreme Court decision on the enforcement of arbitration clauses in employment contracts, see BrownWinick's blog on Southwest Airlines, Co. v. Saxon.
Special thanks to BrownWinick summer clerk Avery Malinski for her assistance in the creation of this blog.