BrownWinick Attorneys Successfully Represent Quality Plus Feeds Before Iowa Supreme Court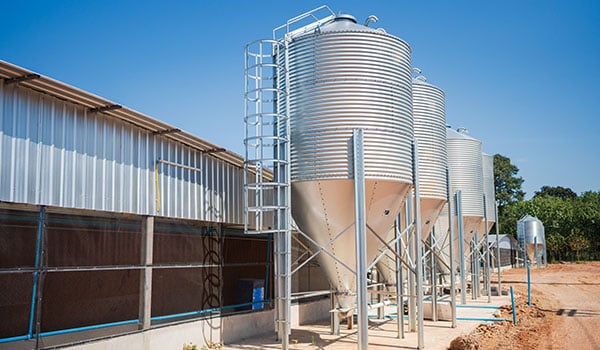 In a landmark case for agricultural supply dealers throughout Iowa, the Iowa Supreme Court enforced the super-priority of an agricultural supply dealer's lien on livestock consuming the feed as against a primary lender with a perfected blanket lien. BrownWinick attorneys Thomas Story, Alex Johnson, Jen Lindberg and Mandy Hughes successfully represented Quality Plus Feeds in the matter. Compeer Financial, the opposing lender, was represented by the Gislason and Hunter firm.
Quality Plus furnished feed to dairy farms but did not receive payment for the feed. Quality Plus timely filed agricultural supply dealers' liens pursuant to Iowa Code Chapter 570A. After about a year, the farms closed down and the cows and milk were sold. Quality Plus brought an action to recover the amount of its unpaid feed bills from the sale proceeds. Compeer Financial, which had a much larger unpaid balance and a blanket lien on the farms, contested Quality Plus's arguments and argued its blanket lien had priority. The District Court granted summary judgment in Quality Plus's favor. On appeal the Court of Appeals reversed and remanded the case to the District Court. Upon petition for further review, the Supreme Court affirmed the judgment of the District Court in Quality Plus's favor.
The Supreme Court's ruling reinforces the importance of Iowa Code chapter 570A which created a statutory lien in favor of agricultural supply dealers. The statute was enacted in 1984 as a response to the farm crisis of the 1980's. To solve the problem of farmers' assets being encumbered by big bank security interests making suppliers hesitant to sell seed or feed on credit, the statute gives qualified suppliers a lien in a farmer's crops and livestock over prior perfected security interests of financial lenders.
Here, Compeer had argued Quality Plus needed to "trace" its feed to the cattle consuming it in order to enforce the lien as to each individual cow. The Court ultimately found there to be a single lien extending to all livestock of the farmer that consumed any of Quality Plus's feed. This ruling reinforces the authority granted by the statute and allows suppliers to continue to assist farmers in credit crunch situations.
If you have questions about this ruling or its implications for your business, please reach out to Alex Johnson or your BrownWinick attorney.