BrownWinick Welcomes Attorneys Carter Albrecht & Julie Solis-Alvarado
BrownWinick is excited to announce that our firm is continuing to grow and expand with new associate attorneys Carter Albrecht and Julie Solis-Alvarado joining our firm.
Commenting on their arrival, Recruiting Committee Chair, Brian McCormac said, "We are excited to welcome Carter and Julie to BrownWinick. Their unique backgrounds and abilities will strengthen our firm's offerings across a number of different practice groups, and we know they will be great additions to our team."
Learn more about these two and their practices below.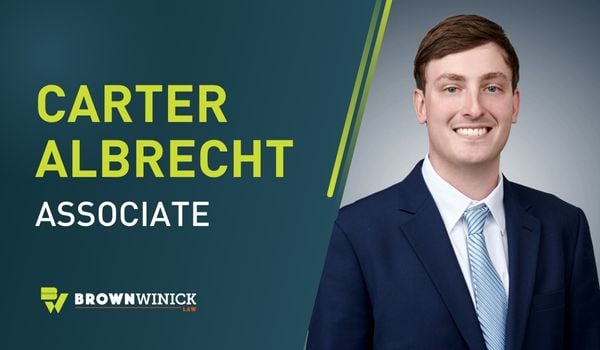 Carter S. Albrecht is an associate attorney at BrownWinick. Carter's practice is primarily focused on estate planning, small business and corporate law transactions, and banking. He is active in BrownWinick's Estate Planning practice group.
Carter started his education at Central College, and finished his undergraduate degree at Iowa State University, graduating magna cum laude, with a degree in Finance in 2019. Knowing that he always wanted to practice law and live in the Des Moines area, Carter received his J.D. with highest honors, from Drake University Law School in 2022 with a Business Law Certificate. Upon graduation, Carter earned membership to the Order of the Coif. He was then admitted to the Iowa Bar in September 2022.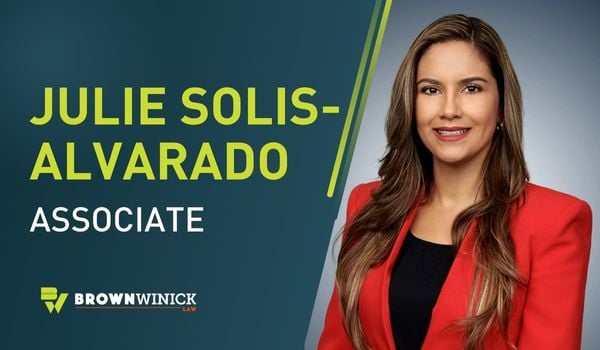 Julie Solis-Alvarado is an associate attorney at BrownWinick. Julie's practice includes corporate/business transactions, business formation, mergers & acquisitions, immigration, employment, construction & real estate, wills & estate planning, and litigation.
Julie received her undergraduate education from Drake University in 2011, graduating cum laude, with a B.A. in Law, Politics, and Society and minors in Sociology and Rhetorical Studies. In 2021, she graduated from Drake University Law School with her J.D., cum laude. Julie is also a native Spanish speaker/writer, a certified interpreter, and has extensive training in various crime types/victimizations. Julie is a member of the Polk County, Iowa State, and American Bar Associations. She is also a board member with the Polk County Women Attorneys, and a member of the Latinos Unidos of Iowa.