The NLRB Issues a Final Rule Regarding The Joint-Employer Standard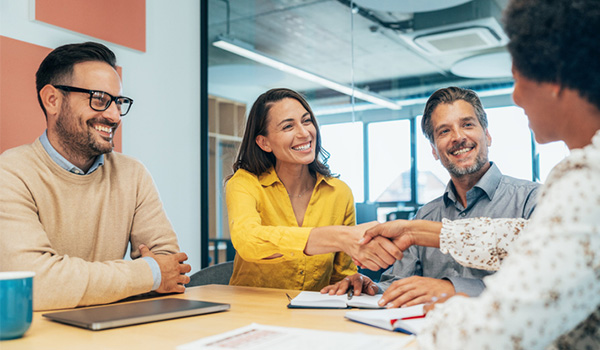 On October 26, 2023, the National Labor Relations Board issued a final rule addressing how to determine whether two employers have joint-employer status. The final rule introduced a broadened standard as to who may classify as a joint-employer. The new standard will go into effect on December 26, 2023.
A "New" Standard
The final rule establishes that two or more entities may be considered joint employers of a group of employees if: (1) each entity has an employment relationship with the employees, and (2) if the entities share or codetermine one or more of the employees' essential terms and conditions of employment. This final rule will consider alleged joint employers' authority to control the essential terms and conditions of employment regardless of whether this authority is actually exercised or only reserved and regardless of whether any exercise of control is direct or indirect.
This final rule rescinds and replaces the previous final rule that took effect in April 2020. The current final rule attempts to ground the joint-employer standard more firmly in established common-law agency principles and federal case law precedent.
Essential Terms and Conditions of Employment
The NLRB has defined "essential terms and conditions of employment" to include the following:
wages, benefits, and other compensation;

hours of work and scheduling;

the assignment of duties to be performed;

the supervision of the performance of duties;

work rules and directions governing the manner, means, and methods of the performance of duties and the grounds for discipline;

the tenure of employment, including hiring and discharge; and

working conditions related to the safety and health of employees.
Why Does a Joint-Employer Classification Matter?
If it is determined that two entities are joint employers, both entities:
must collectively bargain with the employee's union if the joint employee is represented by one;

are potentially liable for unfair labor practices committed by the other; and

are subject to union picketing or other economic pressure (that would otherwise be secondary and unlawful) if there is a labor dispute.   
Businesses should evaluate current contracts to determine whether the arrangements—such as those with subcontractors, franchisees, and temporary staffing agencies—allow for any indirect and unexercised control over the key terms and conditions of a job. Again, even if this control is merely reserved and has never been acted on, an employer could be now classified as a joint employer and subject to NLRA requirements.
If you have any questions about this new rule, your business, or your employees, please contact me or your BrownWinick Employment & Labor attorney. Special thanks to law student Becca Coleman for her assistance with this blog.