NLRB Proposes Expanded Definition of Joint Employer Status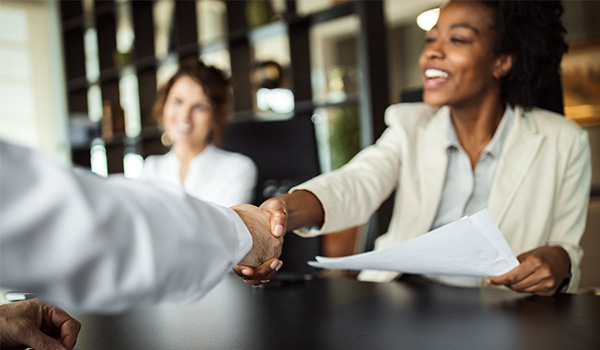 In an attempt to tackle uncertainty and litigation in a progressively complex world of employment relationships, the National Labor Relations Board (NLRB) recently proposed a new rule for determining joint-employer status. On September 6, 2022 the NLRB released a notice proposing to rescind and replace the "Joint Employer Status Under the National Labor Relations Act," which was previously published on February 26, 2020 and took effect on April 27, 2020.
What is a Joint Employer?
Under the current National Labor Relations Act (NLRA) rule covering joint employer status, an employer can be classified as a joint employer only if it has direct and immediate control over the essential terms and conditions of employment of the other entity's workers. This 2020 rule was the first time a federal regulation established a clear standard for how to determine joint-employer status.
What would the proposed rule do?
Looking to common law as well as decisions by the Third Circuit and District of Columbia Circuit Court of Appeals, the new proposal would expand the number of situations where joint-employer status exists.
The proposed rule says an employer is a joint employer of an employee if the employer: (i) has an employment relationship with the employee under established legal principles of agency; and (ii) shares or codetermines matters governing at least one of the employee's essential terms and conditions of their job.
Essential terms and conditions include aspects such as "wages, benefits and other compensation, work and scheduling, hiring and discharge, discipline, workplace health and safety, supervision, assignment, and work rules."
Under the proposed rule, a party trying to prove joint-employer status may use evidence of direct and immediate control, or indirect and reserved/unexercised control of the employee's essential terms and conditions of employment.
This would be a shift toward broadening the definition of who is a joint employer.
Why does this matter?
While this may sound like legal technicalities that only lawyers care about, joint employer status has some very real-world implications for employers. If two entities are joint employers, both entities:
must collectively bargain with the employee's union if the joint employee is represented by one;

are potentially liable for unfair labor practices committed by the other; and

are subject to union picketing or other economic pressure (that would otherwise be secondary and unlawful) if there is a labor dispute.   
In the supplementary information accompanying its notice of proposed rulemaking, the NLRB cites to the NLRA's "purposes of promoting collective bargaining and stabilizing labor relations." The NLRB views this purpose as being best served when two or more employers—that each possess some authority to control the essential terms and conditions of an employee's job—are parties to bargaining over that employee's working conditions.
Businesses should evaluate current contracts to determine whether the arrangements—such as those with subcontractors, franchisees, and temporary staffing agencies—allow for any indirect and unexercised control over the key terms and conditions of a job. Again, even if this control is merely reserved and has never been acted on, an employer could be now classified as a joint employer and subject to NLRA requirements.
Public comment period and next steps
Public comments on any aspect of the proposed rule can be submitted on or before December 7, 2022, online at regulations.gov, or by mail to: Roxanne Rothschild, Executive Secretary, National Labor Relations Board, 1015 Half Street S.E., Washington, D.C. 20570-0001.
After the initial comment period, comments in response must be received by the NLRB on or before December 21, 2022. Following closure for public comments, the NLRB will draft its final regulation.
If you have questions or concerns regarding how this NLRB proposal may impact your business, don't hesitate to contact Mackensie Graham or your BrownWinick Employment and Labor attorney.