Influencer Branding - Creators and Company Considerations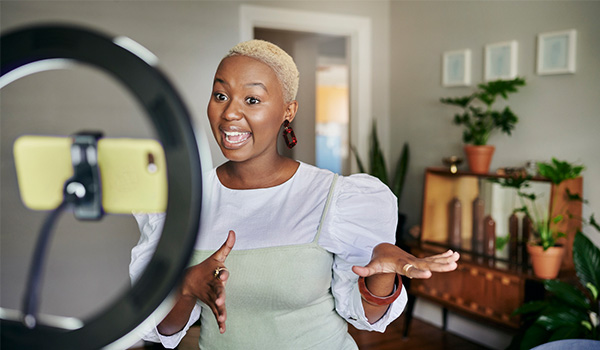 There is no doubt that social media has changed the landscape of how companies market their products. Now, one person can speak to thousands or millions of their followers to promote a specific product. However, influencer marketing has regulations much like its traditional counterpart. Influencers, or otherwise known as content creators, should do all they can to protect themselves from any violations of the Federal Trade Commission (FTC) rules or intellectual property law. Companies should inform content creators of such regulations to ensure compliance and to avoid hefty fines and long lawsuits. In this blog post, we will briefly explore four considerations for companies and creators alike.
First, content creators should operate under a separate legal entity from themselves. Registering your company with your applicable secretary of state awards a level of protection from legal claims against you individually as the creator. Without this veil, as it's called, the creators can be sued personally if a lawsuit were to arise, putting their personal assets at stake. To offer an elevated level of protection and to be able to qualify for certain loans, creators should not only form a separate legal entity but ensure they have, and follow, the proper governing documents for their entity. This action adds legitimacy to the organization and additional protections.
Second, creators should note that contracts are not a 'one size fits all' document. Creators need to understand the contract's basic terms, such as their responsibilities, compensation, and ownership of intellectual property. Creators can employ a lawyer to negotiate these terms on their behalf, so they receive the best deal possible. Companies also should ensure knowledge of these basic terms for a smooth relationship between both parties. Industry standards are still developing in this field so having someone knowledgeable about the subject on your side helps ensure a fair agreement is reached.
Third, the FTC has certain, and strict, guidelines for influencing. For example, failure to use proper disclosures, such as the relationship between the brand and the influencer, could result in fines for both the influencer and the company. The FTC has not been shy about their monitoring of the industry. In fact, in 2021 the FTC sent out nearly 700 letters to companies saying they could face fines of $43,792 per violation if not in compliance with their standards for endorsements. That figure has increased to $50,120 per violation in 2023. This came after concerns around social media creating a "blurred" line between fake reviews and genuine endorsements which the FTC states could deceive the consumer. Certain products might require additional disclosures or be regulated by additional laws by individual states or consumer protection statutes. However, with social media's global reach, other countries might have different required disclosures. It is best to understand the basic guidelines then inquire on whether other agencies or your state has specific rules when it comes to advertising certain products.
Lastly, creators are in the business of just that, creating. They hold a high volume of content they create which is considered their intellectual property. However, in their contracts with companies, creators might assign their intellectual property to the company. This gives the company the property to use as their own. Creators need to back up the property they own often and keep a catalog of their creations in case someone infringes on their intellectual property rights. On the other hand, creators need to ensure they are not infringing on anyone else's intellectual property and opening themselves up to liability. This can include photos, videos, or catch phrases or other buzz words used surrounding the product. Companies should be aware of this and look out for any possible infringements when reviewing the content.
Influence marketing is here to stay, and it is only growing. With such rapid growth, we are bound to witness the FTC's ability and willingness to crack down on influencers and companies for breaking their guidelines.
If you have any questions about your business, please contact me or your BrownWinick attorney.