Dental Associate: Your First Employment Contract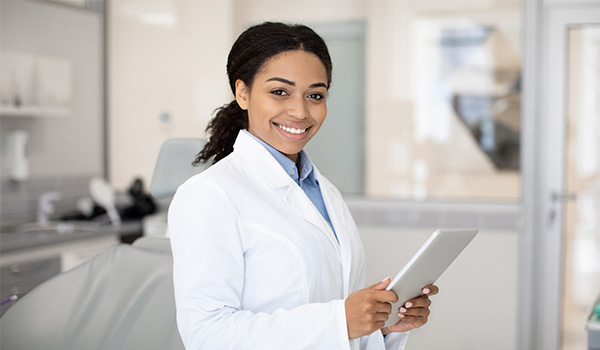 You're getting ready to graduate dental school. Congratulations! After years of tests, labs, and working in the clinic, you are looking for the perfect job. Once you have secured a job offer, you are faced with a new challenge—the employment contract. Reviewing your employment contract can be intimidating and because you are so excited to have a job, you may be tempted to sign as fast as possible to make it official. Before picking up the signature pen, pause, and consider some important details. Doing so can limit frustrations and potential allegations of contract breaches.
When reviewing your contract, focus on the basics:
Who do you work for?

What does your life look like while you are there?

How do you get paid?

What is your future there?

Do you have a future elsewhere?
Who do you work for? Yourself or someone else?
If you are working for yourself, you can work individually as a non-entity or you can be a legal entity such as a professional corporation (PC) that you own.
If you choose to work for someone else, you can be classified as an employee or an independent contractor. This distinction is important because people may mischaracterize a relationship, especially for perceived tax or insurance benefits. So, how do you know whether you are an employee or an independent contractor?
| | |
| --- | --- |
| Employee | Independent Contractor |
| A person bound to the duty of service | An independent contractor is defined as one who carries on an independent business and contracts to do a piece of work according to his or her own methods, subject to the employer's control only as to results |
| Paid by the hour | Paid by the job |
| Uses employer's tools and equipment | Provides own tools and equipment |
| Employer withholds taxes | Pays own taxes |
| Employee protections (e.g., anti-discrimination) | Fewer legal protections |
When deciding whether you want to work for yourself, as an employee or as an independent contractor you may want to consider:
Taxes, benefits, and insurance

Access to patient records

Desired flexibility

Duration of relationship

Future goals
What does your life look like while you are there? Things you need to know:
Vacation?

Administrative duties, billing collection responsibility?

Days and hours (when patients are and are not present)?

Applicable policies and procedures?

Practice location?

Chain of command (clinical and non-clinical)?

Non-legal factors: culture, turnover, equipment, patient/payment blend appropriate, community reputation, future goals
How do you get paid?
There are a number of common compensation models, including salary/per-diem payments and productivity-based compensation payments. For productivity-based compensation, it is common to have a guaranteed minimum for the first year. Your tax advisor may recommend favorable structures.
What you are paid is more than just your salary. It also includes things like benefits and insurance. Specifically, malpractice insurance (limits, deductibles, whether or not employer-paid) can be a major factor in net compensation. You may also want to consider:
Quality of life

Time to be worked

Ownership opportunities

Bonus opportunities

Training or mentorship opportunities

Continuing education

Other payments such as profit sharing and retirement contributions
The compensation provision of a contract should be in writing, clear, and unambiguous. You may want to perform sample calculations and make sure both sides arrive at the same outcomes.
What is your future there? Questions to consider:
How long does the contract last? Does it renew? Who gives notice, and when?

What is the termination period? Is it mutual? What are the conditions for early termination?

Can the practice be sold?

What are the buy-in or other partnership-type opportunities?

Who owns the real estate? Is the lease long-term? Is it assignable? Who is responsible for improvements?
Do you have a future elsewhere?
Non-compete provisions (aka restrictive covenants) are contractual agreements that prohibit an employee from competing with the business directly or indirectly for a specific duration of time after their employment has ended. Typically, non-competes are enforceable in Iowa and most other states. Trying to negotiate a non-compete out of the contract is often unrealistic and outside the market range. Therefore, think about where you might want to go next and try to plan or negotiate accordingly. Courts evaluate non-compete provisions for reasonableness in three areas: duration (time), geography (location), and subject matter (scope of practice).
Duration: A non-compete covering one to two years is within market range in the Midwest.
Geography: Most medical non-compete agreements in Iowa are measured by the number of miles from the practice location at which the doctor practiced (consider satellite offices). You should measure distance ahead of time and consider whether it fits with your plans for the future. In Central and Eastern Iowa, 15 miles is typical. For rural Iowa, it may be as much as 30 miles.
Subject matter:
Does the non-compete provision apply to all dental services? (Pediatric? General? Sedation? Specialty services?)

Does the provision refer to all patients you have seen at the practice? What about all patients who were patients before you began?
How BrownWinick can help?
Whether you just graduated dental school or are transitioning jobs, it is always a good idea to have an attorney review your contract before you sign. Our team of attorneys with extensive dental and employment law experience can help you consider the pros and potential cons of your contract. BrownWinick can also help you navigate negotiations regarding more advantageous employment terms and conditions. We have found that when empowered with this knowledge, our clients can make better, more informed decisions about their careers. Our team of dental attorneys has decades of experience partnering with practitioners, and we have the deep industry knowledge to help you navigate your employment contract and make the right business decisions.
Visit our website to discuss your situation and whether your employment contract supports you and your career goals.
Special thanks to summer associate Sarah Herz for her assistance with this blog.