BrownWinick Attorneys Successfully Represent New Fashion Pork and BWT Holdings before the Iowa Supreme Court
By: Jennifer E. Lindberg, James W. White & James L. Pray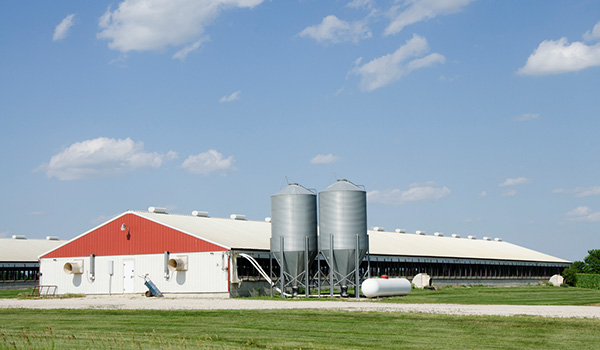 In a major development for the agricultural industry in Iowa, the Iowa Supreme Court affirmed the dismissal of a nuisance case and reversed a previous Supreme Court decision on constitutional grounds. BrownWinick attorneys James White, Jen Lindberg, and Jim Pray successfully represented New Fashion Pork and BWT Holdings before the Iowa Supreme Court in a hog confinement nuisance suit.
In a 4-3 decision filed June 30, 2022, the Court affirmed the District Court's grant of summary judgment in favor of BrownWinick's clients. The court agreed with the district court that found that a neighbor of one of the New Fashion Pork hog barns had totally failed to generate any evidence that the hog barn constituted a nuisance under Iowa law. Important to both the Supreme Court and the district court was the finding that none of the experts hired by the Plaintiff offered any opinions that there were any injuries caused by a violation of law or failure to follow good farm practices. Under cross-examination the plaintiff admitted that he had up to 1,000 head of sheep on his farm and also admitted that he still had not cleaned up a large manure pile years after ending his sheep operation. Additionally, the Court overturned its 2004 decision in Gacke v. Pork Xtra, LLC, which had established a multi-factor test that was extremely favorable to plaintiffs in nuisance suits. BrownWinick successfully argued that the Gacke test is unworkable and inconsistent with other Iowa precedent. The Court agreed and held the relevant statute, Iowa Code section 657.11, is subject to rational basis review. This constitutional issue has been litigated several times over the past 20 years, and BrownWinick is pleased to have helped restore the rights of hog farmers in Iowa.
The Iowa Supreme Court's ruling finally brings an end to this case which has been in litigation for nearly four years. The Plaintiff had previously filed suit in federal court, arguing that the hog barn violated federal clean air and water laws. The BrownWinick lawyers were successful in getting that case dismissed on summary judgment. The Plaintiff then re-filed in state court, and New Fashion Pork again prevailed on summary judgment.
BrownWinick is honored to have represented New Fashion Pork and pleased with the outcome in all respects. If you have questions about this outcome or would like to discuss how it might impact your operation, please reach out to your BrownWinick attorney or contact James White.