2023 Iowa Legislative Session - Week 15 Summary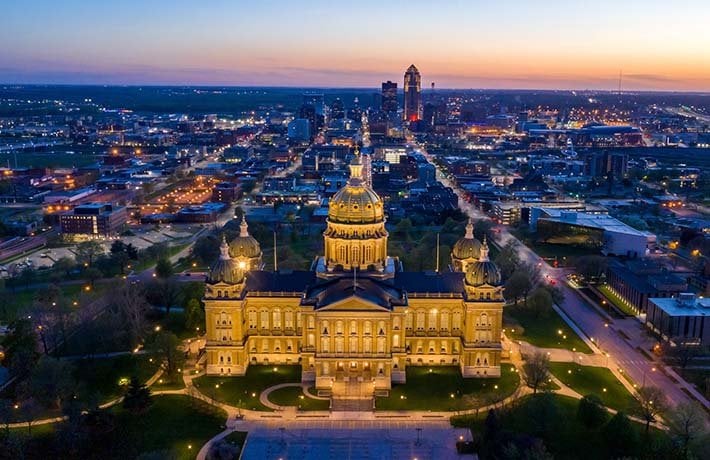 The Senate continued its confirmation of the Governor's appointees this week. Erik Helland, a lawyer and former Republican state representative, was confirmed as the new Chairperson of the Iowa Utilities Board. Sarah Martz, the engineering director of utilities at Iowa State University was confirmed as a new Iowa Utilities Board member. The IUB regulates utility rates and services and is the regulatory body tasked with considering pipeline permits.
Kraig Paulsen was confirmed as the Director of the Department of Management. Paulsen, also a former legislator and Speaker of the House, previously led both the Department of Revenue and the Department of Management. Mary Moisman, the Deputy Director for the Department of Revenue was confirmed as the new Director of the Department of Revenue. Moisman served as the State Auditor for several years. Both Paulsen and Moisman were confirmed unanimously. In total, the Senate confirmed 30 individual appointees along with 188 via en bloc votes.
The House and Senate passed competing bills aimed at cutting property taxes, this week. Both bills passed out of their respective chambers on Wednesday with bipartisan, nearly-unanimous support. With the differing versions between the House and the Senate, lawmakers will need to find a compromise in order to lower property tax bills for taxpayers.
Senate File 569 seeks to limit local governments' levy rates by capping cities' rates at $8.10 per $1,000 in taxable value, county general services at $3.50 per $1,000, and county rural services at $3.95 per $1,000. The Senate bill also requires local governments to provide information on how proposed budget changes would impact taxes. Senator Dan Dawson (R-Council Bluffs), who introduced the bill, said "We have to defend the Iowa taxpayer out here, because this system is broken and it needs reform." The Senate passed the bill with a 48-1 vote.
House File 718 aims to reduce property taxes by reducing the school foundation property tax rate of $5.40 for every $1,000 of taxable value to $4.40. The bill would also cap property tax increases on a per-parcel basis where increases could only be up to 3% per year for homes and farms, and up to 8% per year for commercial and industrial properties. Representative Bobby Kaufmann (R-Wilton), the floor manager of the House bill, stated "We are delivering significant, real, substantial property tax relief to Iowans." The bill passed by a vote of 93-1.
On Monday, the Senate passed House File 595 with a vote of 41-9, which increases penalties for selling and manufacturing fentanyl. It also permits secondary distribution of naloxone, medication used to reverse or reduce opioid overdoses. This bill will allow community-based organizations, licensed health professionals, first responders, and others to distribute life-saving medication to people who may be in a position to render aid to a person at risk of experiencing an opioid-related overdose. HF 595 has cleared both chambers and will be enacted into law upon the Governor's signature.

The Senate gave final approval to Senate File 228, which would cap non-economic damages, such as damages for pain and suffering, at $5 million in lawsuits involving commercial vehicles and provide some limited liabilities for employers in those lawsuits. With the Senate's approval on Monday, the bill now makes its way to Governor Kim Reynolds' desk for her consideration and signature.
In the Know
On Thursday, the Governor announced a partnership with the states of Nebraska and Missouri to apply for U.S. Department of Energy funding to establish the Mid-Continent Clean Hydrogen Hub. The three states entered into a Memorandum of Understanding creating the regional partnership and applied for federal funding under the 2021 Infrastructure Investment and Jobs Act. Among other objectives, MCH2 plans to "engage key stakeholders, including end-users in the agricultural, industrial, buildings, aviation, power generation and transportation sectors."
BrownWinick Government Relations
To view additional summaries from the 2023 Iowa Legislative Session or to learn more about BrownWinick's Government Relations Team, visit our Lobbying and Public Policy team page.