2023 Iowa Legislative Session - Week 10 Summary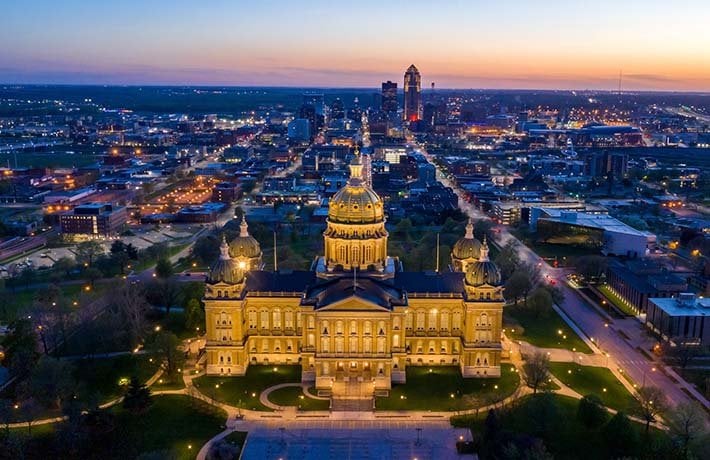 A bill proposed by Governor Kim Reynolds that seeks to streamline state government through reorganization was approved by the House on Wednesday and will head to the Governor's desk for her signature. The bill, which is over 1,500 pages in total, seeks to cut the number of cabinet-level state agencies from 37 to 16 and would eliminate hundreds of vacant positions. Senate File 514, which previously passed the Senate, was approved by the House with a 58-39 vote.
In a statement released by the Governor on Wednesday in response to the bill passing the House, Reynolds stated, "Today, the Iowa House joined me and the Iowa Senate to declare an end to bloated bureaucracy. We are making government smaller, more efficient, and more effective. We are saving taxpayer dollars and putting Iowans' needs first. This transformational legislation will put Iowa in the best position to help our state thrive."
Another bill that is headed to Governor Reynold's desk is Senate File 75 which establishes licensing and regulations for Iowa hospitals that pursue certification as a Rural Emergency Hospital. Under the federal Rural Emergency Hospital program, a hospital is able to receive higher reimbursement rates on certain services for Medicare patients, along with extra monthly payments. The program is available for hospitals in rural areas that have fewer than 50 beds. The bill passed the Senate on Tuesday with a vote of 47-0. The House previously passed the bill with a vote of 97-1.
GOP presidential candidates continue their campaigning throughout Iowa. Among those visiting in recent weeks was Florida Governor Ron DeSantis. DeSantis, who has yet to officially declare his candidacy for President, made an appearance in Davenport on Friday alongside Governor Reynolds. DeSantis also made an appearance in Des Moines at the Iowa State Fairgrounds where event organizers said roughly 1,000 people were in attendance. Former U.N. Ambassador Nikki Haley also made an appearance in Iowa on Friday. Haley attended a foreign policy forum hosted by the Bastion Institute, alongside U.S. Senator Joni Ernst. In addition, former President Donald Trump made an appearance at the Adler Theater in Davenport this week on Monday. This visit marks Trump's first trip to Iowa since announcing his candidacy in November.
In the Know
Senate Republicans released their budget proposal on Thursday for FY2024. The proposal includes an overall increase of 3.3 percent over the FY2023's budget, totaling $8.5 billion for the upcoming fiscal year. "This budget ensures the tax cuts implemented last year are sustainable," said Senate Majority Leader Jack Whitver. "Iowa has increased funding for K-12 schools every year, it has an ongoing surplus, and income taxes are falling every year for Iowans, including the elimination of the tax on retirement income this year". The Senate Republicans' proposal matches Governor Reynolds' target budget announced earlier this year.
The proposal comes a week after the state's Revenue Estimate Conference held its quarterly meeting and projected the state will have around $9.6 billion in revenue for the upcoming budget year. State legislators are allowed by law to appropriate 99 percent of that projected amount; around $9.5 billion. House Republicans have yet to release their budget proposal.
BrownWinick Government Relations
To view additional summaries from the 2023 Iowa Legislative Session or to learn more about BrownWinick's Government Relations Team, visit our Lobbying and Public Policy team page.