2023 Iowa Legislative Session - Week 9 Summary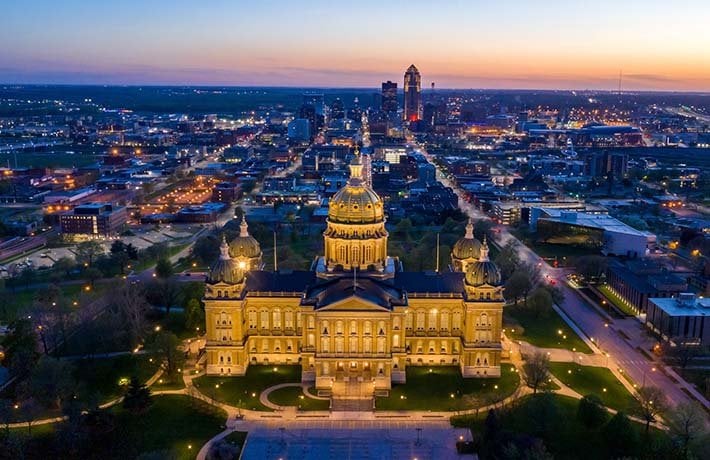 The Revenue Estimating Conference (REC), comprised of a three-member panel (Kraig Paulsen, David Underwood, and Jennifer Acton), met Friday (3/10/23) as part of its standard schedule of meetings to estimate future state revenues. The REC projects higher revenues for fiscal years 2023 and 2024 as compared to the December 2022 estimates (1.4% increase for FY23 and .2% increase for FY24). However, overall revenues for fiscal years 2023 and 2024 are projected to decrease as compared to fiscal year 2022 actual figures as a result of recent tax law changes (0.5% decrease for FY23 and 1.0% decrease for FY24).
Given the December estimates were lower, the Legislature will use the December estimate for its upcoming FY24 appropriation process, which is $9,625,500,000. The full meeting can be viewed HERE and the distributed spreadsheet can be found HERE.
As last week's first "funnel" was packed with subcommittee and committee meetings in the House and Senate, this week was heavily focused on debate. Among those bills that were on the debate calendar was the Governor's reorganization bill that seeks to restructure the state government. If passed, Senate File 514 would consolidate Iowa's 37 executive cabinet agencies into 16 and would result in a number of departments merging together. The bill passed through the Senate on Tuesday with a vote of 34-15. Eleven amendments were proposed during debate with only one being adopted. The amendment that passed was offered by the bill's manager, Senator Jason Schultz (R-Schleswig). The amendment removed a provision in the bill that would lower the current 34 vote threshold for gubernatorial appointees down to 30 votes for Senate confirmation of appointees.

A bill which seeks to limit the use of electronic devices by drivers while driving has received bipartisan support as it moved out of the Senate Ways and Means Committee on Wednesday. Current law prohibits drivers from sending and viewing electronic messages, like text messages while driving, but allows cell phones to be used for other purposes, like navigation. Senate File 207 would require electronic devices to be operated hands-free. After passing through the Committee, the bill is now able to be considered by the full Senate.
In the Know
Following former-Director Ann Lebo's departure as Director from the Iowa Department of Education, last month, Governor Kim Reynolds had not indicated who she would appoint to replace the former Director. On Wednesday, Governor Reynolds announced that she had appointed Chad Aldis to lead the Department of Education, beginning on March 15, 2023. Chad Aldis is a native Iowan and was born and raised in eastern Iowa. He graduated from Clinton High School in 1990, began his college career at the University of Northern Iowa before transferring to the University of Mississippi, where he earned his degree in economics. Aldis earned his law degree from Florida State University.
Aldis has served as the vice president for Ohio policy at Thomas B. Fordham Institute before accepting Governor Reynold's appointment. While at the Institute, Aldis led the organization's efforts to reform Ohio's high school graduation requirements, state report cards, and charter school laws. His career includes a focus on education reform, as he previously served as the executive director of School Choice Ohio, worked at the Florida Department of Education and for the Walton Family Foundation as a legislative analyst for the Education Committee of the Florida House of Representatives.
BrownWinick Government Relations
To view additional summaries from the 2023 Iowa Legislative Session or to learn more about BrownWinick's Government Relations Team, visit our Lobbying and Public Policy team page.