2023 Iowa Legislative Session - Week 8 Summary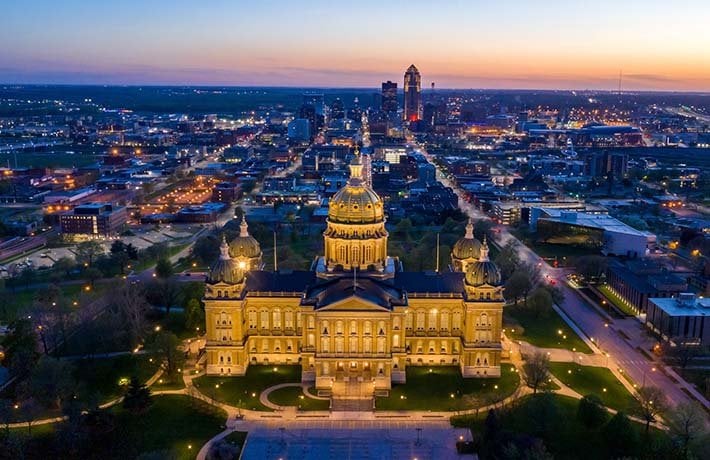 This week saw a flurry of activity from lawmakers as they rushed to advance numerous bills in an effort to beat Friday's first "funnel". From Monday through Thursday, 237 bills were listed on Committee agendas, 132 subcommittees were held and the last Committee notice went out Friday morning at 12:34 a.m. for the House Judiciary to meet - with 16 bills on the agenda. The Governor's 1,600 page reorganization bill moved out of the House State Government on a partisan vote - after 39 Democratic amendments were offered in Committee. As a reminder, following Friday's deadline, most bills that did not pass both subcommittee and full committee in either the House or the Senate are now "dead" for the remainder of this legislative session. The main exceptions are bills dealing with taxes, spending, and government oversight. The busyness of this session promises to continue as we are only a few weeks from the second funnel on March 31.
One of the proposals that failed to clear the first funnel was Senate File 346. Introduced by Senator Dennis Guth (R-Klemme), the legislation sought to restrict eminent domain powers of proposed carbon dioxide capture pipelines. The bill was unanimously voted down on Monday during a subcommittee meeting. SF 346 would have blocked carbon dioxide pipelines from being granted eminent domain authority unless the company secured voluntary easements from landowners affected in at least two thirds of the pipeline's route.
The House's legislation concerning carbon dioxide pipelines, however, advanced out of its committee on Tuesday by a vote of 12-7. House File 368 would stop carbon dioxide pipeline companies from acquiring eminent domain power unless they were able to secure 90 percent of their route through voluntary easements from landowners. The bill would also bar new carbon dioxide pipeline projects until the federal Pipeline and Hazardous Material Safety Administration is able to develop new rules to govern the pipelines.
The Revenue Estimating Conference (REC) is scheduled to meet Friday at 10AM in Room 103 (Supreme Court Chamber) of the Capitol. The three-member panel, which generally meets in October, December, and March, will discuss future state revenue projections. The December estimate provides guidance for the Governor's budget and the Legislature is required to use the lower of the December or March estimates for its fiscal year budgeting.
In the Know
Governor Reynolds announced on Tuesday that a New York-based company has been chosen to administer Iowa's new Education Savings Account Program, a program that was passed into law earlier this legislative session. Odyssey, the company that was selected by the Governor, administers multiple states' education savings account plans throughout the country, and operates similar programs to Iowa's in Arizona and Idaho. The company was chosen from among four companies that applied to run the program. Now that the selection has been made, contract negotiations will begin. In a press release from the Governor's Office, Odyssey was "chosen based on its ability to manage all aspects of program administration, including applications, financial transactions, compliance, fraud prevention, and customer service."
BrownWinick Government Relations
To view additional summaries from the 2023 Iowa Legislative Session or to learn more about BrownWinick's Government Relations Team, visit our Lobbying and Public Policy team page.