2023 Iowa Legislative Session - Week 6 Summary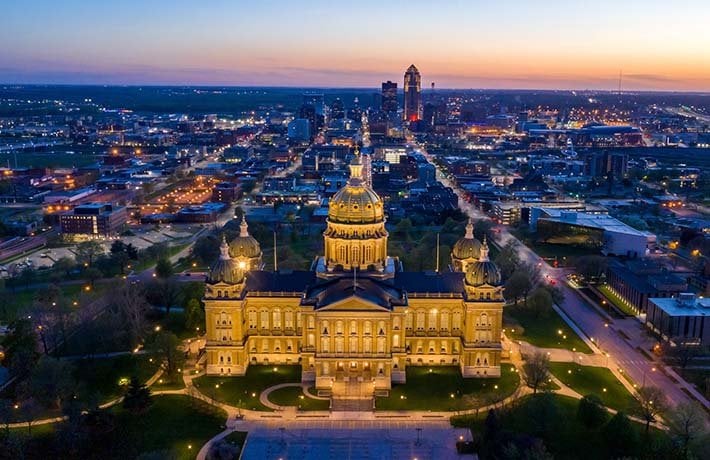 Only 100 days have passed since the November Midterm Elections, but Republicans are already starting to focus on the 2024 presidential election and making Iowa a priority. Nikki Haley, the former South Carolina Governor and United Nations Ambassador, announced her presidential campaign earlier this week. Haley is scheduled to be in Iowa next week with stops in Urbandale on Monday and Marion on Tuesday. Haley is the first major Republican challenger to former President Donald Trump, who announced his candidacy in November.
Other high-profile Republicans are also visiting Iowa. Kari Lake, who ran for governor in Arizona, made an appearance in Bettendorf last Friday, former Vice President Mike Pence was in Cedar Rapids on Wednesday and South Carolina Senator Tim Scott is scheduled to visit West Des Moines next week. Republicans will continue to hold their first-in-the-nation caucuses in 2024, while the Democratic National Committee has approved its new presidential primary calendar earlier this month, pushing Iowa's Democratic caucuses from its previous first-in-the-nation spot.
After recent reports showing that allowable spending under the Iowa Veterans Trust Fund was depleted, lawmakers are exploring changes. Senate Study Bill 1152, introduced by Veterans Affairs Chair Jeff Reichman (R-Montrose), would lower the income eligibility to veterans below 200 percent of the federal poverty level. It also caps payouts to $5,000 annually and $10,000 for life. The bill cleared a subcommittee on Tuesday and is now eligible to be considered by the Veterans Affairs Committee. Officials cited that recent increased claims are due to inflation, the derecho, and COVID-19. According to the trust fund's annual report, almost $1.3 million was paid out in claims during 2021.
House lawmakers sent Senate File 181 to the Governor's desk Wednesday which aims to correct a state error related to residential property tax calculations. The rollback rate error would have resulted in residential property owners paying more property tax than what was intended by a 2021 tax law change. To rectify the situation, SF 181 removes multi-residential properties from the calculation of the assessment limitation for 2022 residential property tax assessments which will result in less revenue at the local level. The measure cleared the House by a vote of 86-13 after previously clearing the Senate by a vote of 49-0. The bill will go into effect when it is signed by the Governor.
While winter weather limited activity at the Capitol Thursday, it didn't stop Governor Reynolds from signing the medical malpractice tort reform legislation into law. House File 161 caps noneconomic damages in medical malpractice lawsuits at $1 million for clinics and doctors and $2 million for hospitals. "Protecting our health care system from out-of-control verdicts promotes access to care in communities across our state and better positions us to recruit the best and brightest physicians to Iowa," stated Gov. Reynolds. The bill goes into effect immediately.
In the Know
Tuesday marked Iowa's 15th anniversary of the Smokefree Air Act. The law was signed by former Governor Chet Culver in 2008 and imposed a ban on public smoking in bars, restaurants, and some outdoor areas, although casinos were exempt from the ban. The Iowa Tobacco Prevention Alliance, which includes members like the American Cancer Society Cancer Action Network, the American Lung Association, the American Heart Association, Clean Air for Everyone, and Americans for Nonsmokers' Rights hosted an event at the Capitol on Tuesday to celebrate the milestone. Former Governor Terry Branstad, who played a key role in helping ban smoking in all state office buildings, was in attendance at the event.
BrownWinick Government Relations
To view additional summaries from the 2023 Iowa Legislative Session or to learn more about BrownWinick's Government Relations Team, visit our Lobbying and Public Policy team page.