2023 Iowa Legislative Session - Week 4 Summary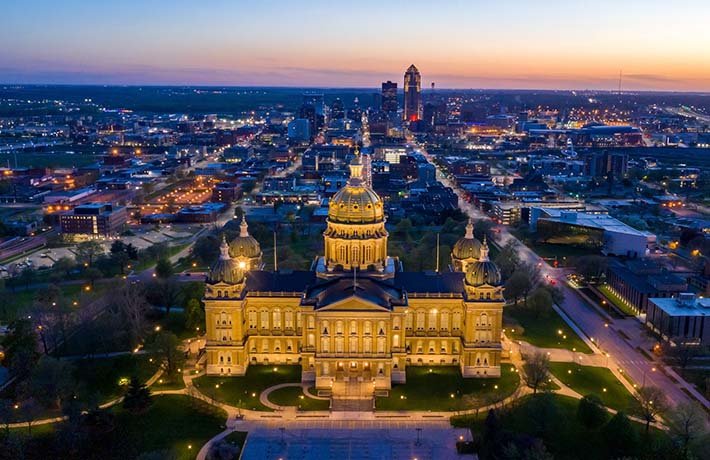 The Legislature continues to move tort reform through the chambers. House Study Bill 114 proposes to limit non-economic damages to $1 million in lawsuits involving commercial vehicles; along provisions addressing employer liability for hiring practices. The bill passed through the subcommittee on Monday, and the Senate's version, Senate Study Bill 1114, passed through subcommittee on Thursday.
These two bills - related to lawsuits involving commercial vehicles - are in addition to medical malpractice bills being considered by the Legislature. House File 161 and Senate File 148 also cap non-economic damages at $1 million in medical malpractice lawsuits. The House passed HF 161 out of the Health and Human Service Committee on Monday after the Senate passed SF 148 out of the Judiciary last week.
Bills to increase supplemental state aid to Iowa public schools passed House and Senate Committees this week. House File 171 and Senate File 192 increase supplemental state aid to Iowa public schools by 3 percent, which is higher than Governor Reynold's proposed 2.5 percent increase. If approved, the 3 percent increase would be the highest percentage increase in the state's supplemental aid to schools since 2015. The Senate debated SF 192 on Thursday afternoon and it passed 34-15.
Senate File 181, a bill related to property taxes, is moving quickly through the Legislature in order to fix what has been described as a state error related to residential property tax calculations. In short, property tax cuts passed by the Iowa Legislature in 2013 changed the way multi-residential properties are taxed by gradually lowering taxes on such properties from the commercial taxing threshold to the same threshold and rate as residential property by 2022. Thereafter, in 2021, the Legislature passed legislation that eliminated the multi-residential classification and fully collapsed such properties into the residential classification.
As background, the rollback rate is set annually by the Department of Revenue and is used to cap the total taxable value for homes and farms from increasing more than 3 percent. If taxable values increase more than 3 percent, the taxable values are "rolled back" so the increase is statewide, by 3 percent. As a result of the 2021 legislation, which collapsed the multi-residential properties into the standard residential rate, the residential rollback rate was "pulled-up" to 56.6 percent, instead of 54.6 percent. This rollback increase would result in residential property owners paying more property tax than what was intended by the 2021 tax law change.
To correct the unintended increase, Senate File 181 removes the multi-residential properties from the property tax rollback rate for 2022 residential property tax assessments. If the bill passes, local governments would be levying taxes on lower assessments than what they were notified about last Fall, which would result in fewer revenues being at the local level. Many local governments have already developed and approved budgets that take effect July 1, 2023, based upon the numbers provided by the State late last year. Currently, local governments are required to have their budgets approved and certified by March 31, with school districts required to set their budgets by April 15. SF 181 was amended in Committee to move the date for certification to April 30, thereby giving local governments additional time to go through the budgeting process again with the revised residential rollback figures. The bill was debated and unanimously passed out of the Senate on Wednesday. The bill was then introduced and referred to the House Ways and Means Committee. A subcommittee meeting is scheduled for Monday, February 6th at 11am.
In the Know
The Iowa Democratic Party elected its new leader during a virtual meeting on Saturday, January 28th. The party's leadership committee elected Rita Hart for a two-year term. Hart is a former state senator who also ran for Congress in 2020 against U.S. Representative Mariannette Miller-Meeks. Hart received 34 votes to win. Brittany Ruland, a campaign organizer, received 14 votes and former state legislator Bob Krause received one vote.
Hart succeeds state Representative Ross Wilburn from Ames, who served as the party chair the past two years. One of Hart's first tasks as chair of the Iowa Democratic Party will be leading the party through the Democratic National Committee's decision to drop Iowa's first-in-the-nation caucuses.
BrownWinick Government Relations
To view additional summaries from the 2023 Iowa Legislative Session or to learn more about BrownWinick's Government Relations Team, visit our Lobbying and Public Policy team page.