New CMS COVID-19 Testing Requirements for Long-Term Care Facilities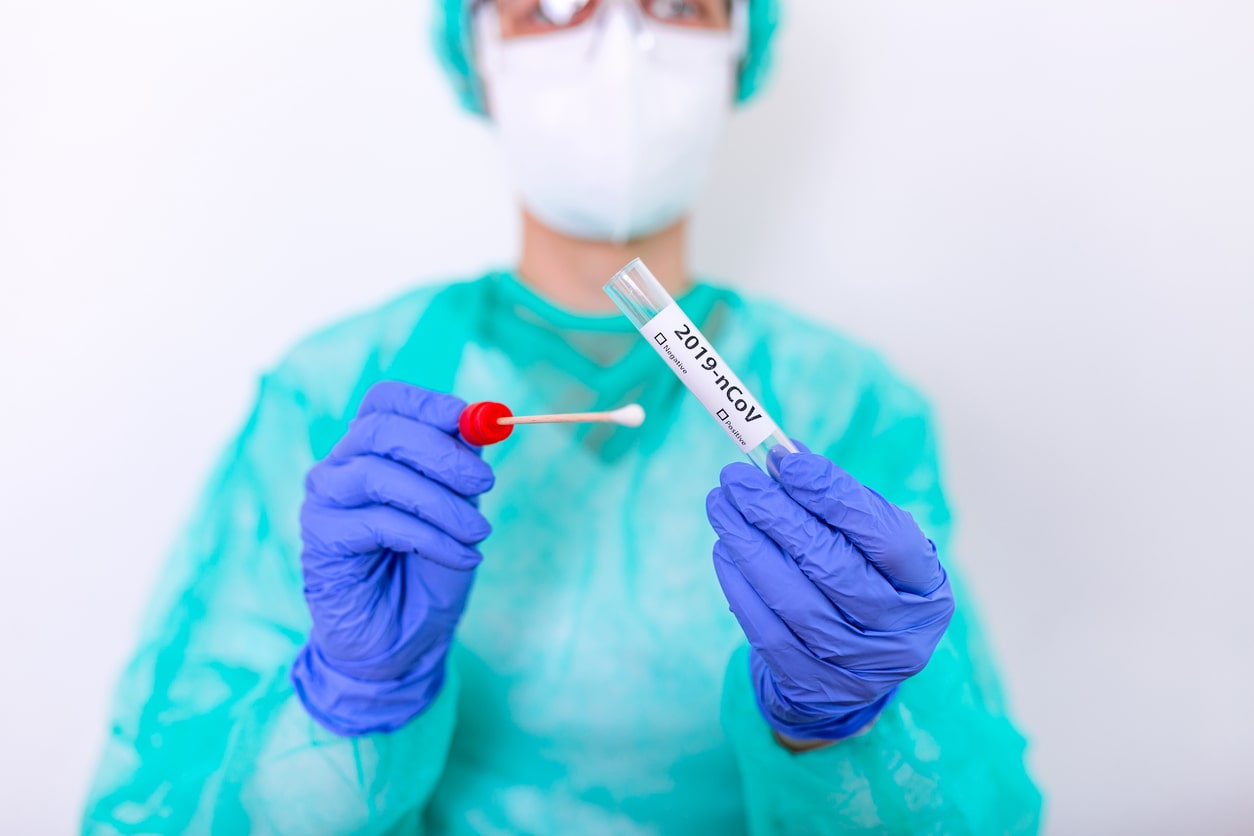 On Thursday, August 27, 2020, Centers for Medicare & Medicaid Services (CMS) publicly filed an unpublished Rule related to COVID-19 testing requirements for long-term care (LTC) facilities. The Final Rule is scheduled for publication on September 2, 2020 and will go into effect immediately. CMS issued a memorandum to State Survey Agency Directors on August 26, 2020, which provides guidance for facilities to meet these new requirements.
This Final Rule will revise the LTC facility infection control regulations for the purpose of positively and substantially impacting efforts to control the spread of COVID-19 in LTC facilities.
What does this mean for LTC facilities?
LTC facilities will be required to perform COVID-19 testing on staff and/or residents upon certain triggering events:
Identification of a symptomatic staff or resident
Occurrence of an outbreak
Routine staff testing
When are LTC facilities required to begin this testing?
The Final Rule will be effective immediately when published on September 2, 2020.
What testing is required when a staff member or resident has been identified as symptomatic?
If a facility staff member, including individuals providing services under arrangement and volunteers, is showing symptoms of COVID-19, that individual must be tested. The staff member must be restricted from the facility pending the test results, and if the test result is positive for COVID-19, then the facility should follow CDC guidelines for returning to work.
If a resident is showing symptoms of COVID-19, that resident must be tested. Pending results, the facility should follow CDC guidance with regard to transmission-based precautions.
What testing is required in response to an "outbreak"?
In its memorandum, CMS defines "outbreak" for purposes of testing as "a new COVID-19 infection in any healthcare personnel or any nursing home-onset COVID-19 infection in a resident." This means that when an LTC facility identifies a single new staff or resident case of COVID-19, all staff and residents should subsequently be tested. This testing should continue, for individuals testing negative, every 3-7 days until no new cases are identified as a result of testing for at least 14 days since the last positive result. Note that if a resident is positive for COVID-19 upon admission to the facility, this does not trigger an "outbreak" for testing purposes.
What is the frequency of routine testing required for staff?
An LTC facility will be required to routinely test staff based on the county positivity rate in the prior week and other factors. CMS guidance provides the frequency of testing, ranging from twice per week to once per month, based on the county positivity rate percentage.
Additional Considerations
Documentation is key for LTC facilities to demonstrate compliance with this Final Rule to surveyors.
Facilities should have procedures in place to address a scenario where a staff member and/or resident refuses COVID-19 testing.
LTC facilities must have an order from a physician or other medical professional to perform COVID-19 testing on residents.
Download and view the full text of the unpublished PDF version of the CMS Rule.
If you have specific questions about how these testing requirements apply to your Long-Term Care facility, please contact a BrownWinick Health Care Attorney.