Iowa's New & Improved Retail Alcohol Licenses: What Changes to Expect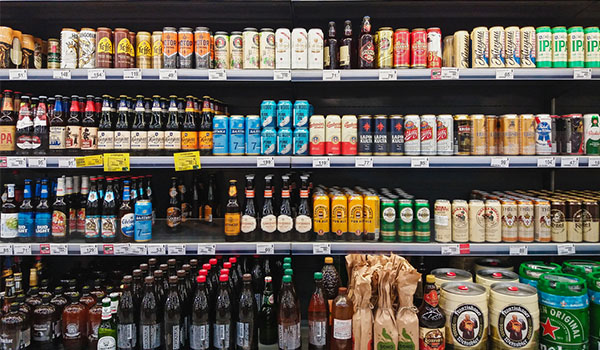 Iowa recently enacted significant changes to its laws regarding the regulation of retail alcohol sales during the 2022 legislative session by the passing of Senate File 2374. These changes will take effect on January 1, 2023. These changes seek to make the alcohol licensing process more simplified and efficient for manufacturers, retailers, and wholesalers. Currently, there are 14 retail alcohol licenses, but that number will soon be cut to just eight when it becomes effective. Additionally, the new rules provide that retail alcohol licenses will automatically renew each year, provided the retailer complies with certain conditions, which simplifies this annual process for both licensees and the Alcoholic Beverage Division (ABD). However, these changes do mean that many alcohol retailers will need to change their retail alcohol license for 2023.
Grocery, Liquor, and Convenience Stores
Under current law, Iowa's grocery, liquor, and convenience stores were required to obtain a Class E Liquor License, a Class C Beer Permit, and a Class B Wine Permit to be able to sell liquor, beer and wine to customers. However, this setup has now been condensed into one Class E Retail Alcohol License. This license will allow retailers the ability to offer the full range of liquor, wine, native wine, beer, high-alcohol content beer, and native distilled spirits for off-premises consumption under one license, Sunday sales included. Additionally, the new license allows for sales of up to 5 cases of beer or canned cocktails directly to bars and restaurants within a 24-hour period, so bars can get additional cases of Busch Light in a pinch during a Hawkeye football game.
Breweries, Distilleries, and Wineries
There will also be a new retail license created for Iowa's native breweries, distilleries, and wineries. These businesses will now be eligible to hold a Class C Retail Alcohol License at the beginning of 2023. This change will allow breweries, distilleries, and wineries to sell liquor, wine, and beer (in addition to whatever products are made on-site) at retail to customers for on-premises consumption. Under prior law, a native distillery that wanted to sell beer made by someone else as well was forced to get a brewer's license; now, that distillery can just obtain the new Class C Retail License and be able to sell all products.
This new licensing regime is a welcome update for those involved in retail alcohol sales in the state of Iowa. By combining licenses, simplifying the structure, and modernizing an old system, Iowa businesses can operate the same as they were before, but now under one license from the state rather than three or four. This new efficiency is helpful to businesses trying to figure out the requirements to operate in this heavily regulated industry and will hopefully make compliance easier for all parties involved.
If you have questions or need assistance with your alcohol licensing needs, please reach out to William Daniel or your BrownWinick Attorney. Special thanks to summer associate Marcos Danielson for his assistance with this blog.