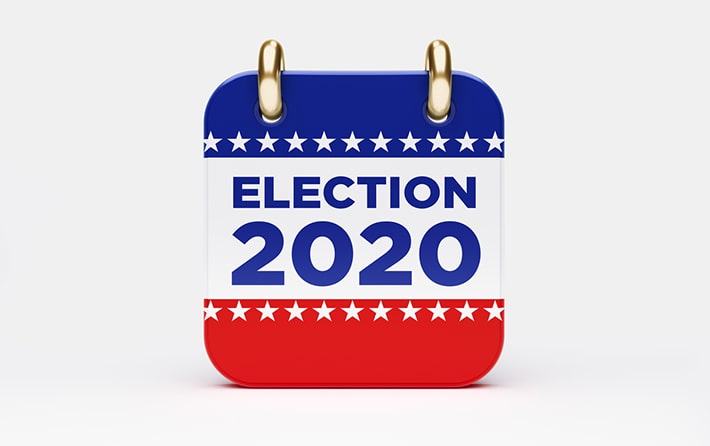 With only days until the November 3rd election, the BrownWinick's Government Relation's Team has developed a 2020 Election summary document to provide the most up-to-date information. As a reminder, the Iowa Senate has 25 seats up for election this year and the Iowa House has all 100 seats. Currently, the Iowa Senate and House are controlled by Republicans (32R/18D and 53R/47D respectively). Many believe that while the Iowa Senate is likely to remain solidly in Republican control, the Iowa House is the chamber to watch for a possible change in party control on Nov. 3. The attached document contains general election information for open legislative seats and others that are generally "closely watched." For each legislative race we have included:
The candidate names, photos, and district maps;

The most recent voter registration data (updated as of 10/1/2020) and historical values, which also depict district trends (and there are some very interesting trends);

Up-to-date campaign contribution and expenditure totals (updated as of 10/20/2020 that reflect unprecedented fundraising);

Historical performance in the district for both the incumbent and the last presidential election cycle; and

Prior election vote margin.
Questions on election information?
The BrownWinick Government Relations team is happy to host a virtual presentation and discussion for you and your colleagues regarding the upcoming elections, the upcoming 2021 legislative session, election results, and related issues. Please contact Matt McKinney if you are interested in scheduling a presentation.
To access the updated 2020 Election Summary, please complete the form below.
[gravityform id="5" title="true" description="true" tabindex="0"]