Remote Notary Now an Option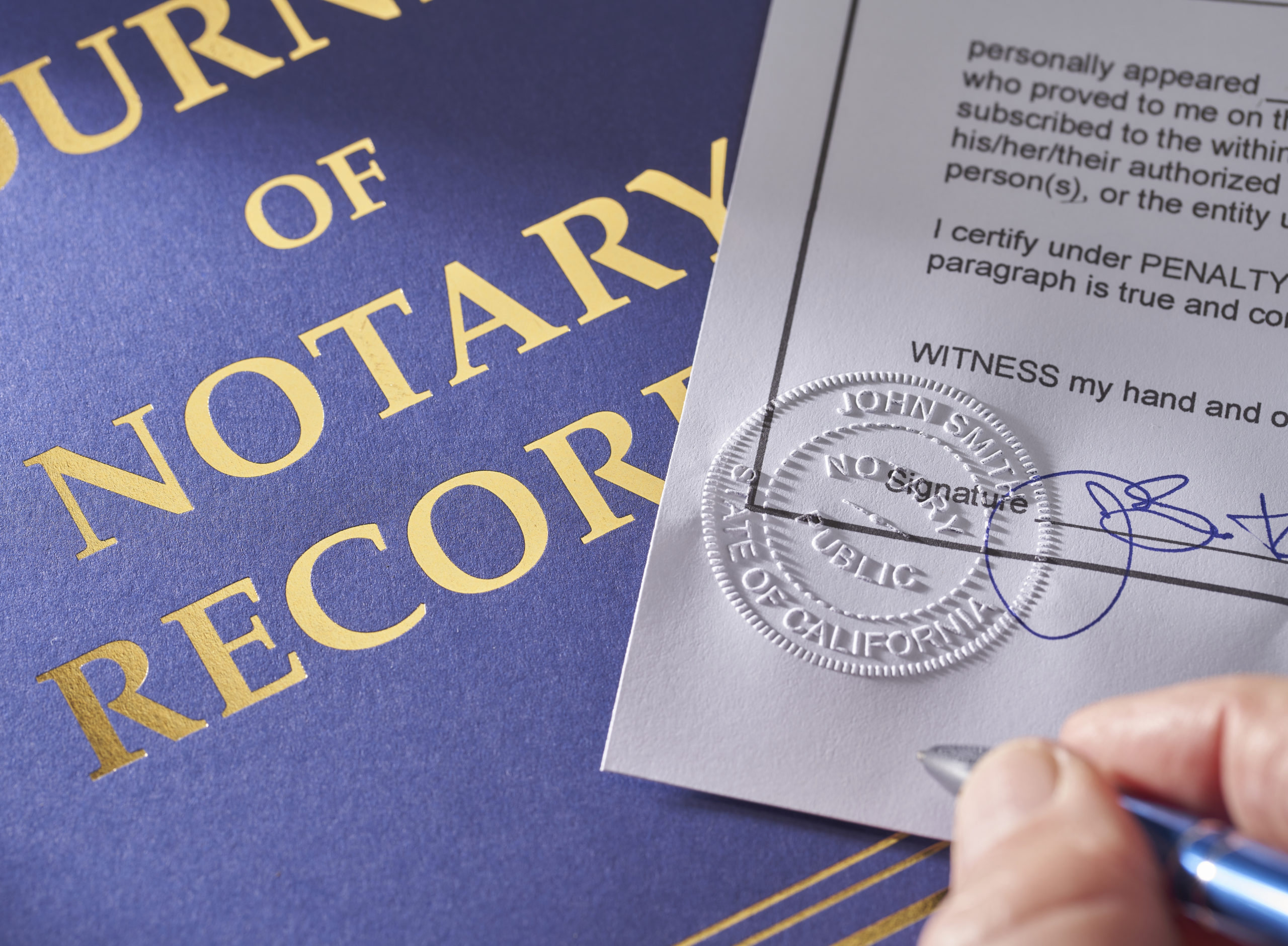 Iowa law requires a notary officer to acknowledge real estate documents that will be recorded, including deeds and mortgages. For years, the acknowledgement required the party signing the document to personally appear before a notary officer. Personal appearance did not include appearances that require video, optical, or similar technology. However, in 2019, the State adopted amendments to Iowa Code Chapter 9B to permit remote notarial acts. The changes were scheduled to take effect on July 1, 2020. However, on March 22, 2020, Governor Reynolds, in response to COVID-19 closures, temporarily suspended the personal appearance requirement, thereby permitting, in limited circumstances, remote notarization earlier than scheduled.
To qualify, the notary must (1) use a "communication technology"; (2) prove identity; (3) record the notarial act (i.e., the signing of a real estate document); (4) disclose the notarial act was completed remotely; and (5) notify the Iowa Secretary of State before its first remote notarial act. Additional requirements apply to people outside the United States. Each requirement is detailed below.
Communication Technology
Chapter 9B defines "communication technology" as an electronic device or process that (1) allows the notary and signatory to simultaneously communicate by sight and sound; and (2) facilitates communication with persons with speech, hearing, or hearing impairments. Also, the notary must be able to confirm that the document to be notarized is the same as the document signed remotely.
Proof of Identity
Under Iowa Code Chapter 9B, a notary can confirm proof of identity through: (1) personal knowledge (based on repeated, prior transactions); (2) by oath or affirmation of a credible witness that has personally appeared before the notary; or (3) government-issued identification (i.e., passport or driver's license), if the identification is signed or includes a picture and is current or has expired within the last three years. For remote notary acts, however, the notary must rely on the methods described in (1) or (2), or prove identity through two types of "identity proofing." Identity proofing is a third party process or service used to verify identity from private or public resources. Because this is a new practice in Iowa, we expect many will rely on the more traditional methods of identification for remote notarization. Parties should still retain copies of any proof of identification received, in addition to the recording of the notarial act, as further described below.
Recording
The process must be captured by a live, audio-visual recording, which the notary or a third party designated by the notary must keep for at least 10 years.
Disclosure
The form of notary block has not changed, but an additional statement must be appear below the notary block, stating: "This notarial act involved the use of communication technology. "
Secretary of State
Before a notary can remotely notarize a document, it must first notify the Iowa Secretary of State and disclose the technologies the notary will use for these purposes. The Secretary of State has not yet adopted specific regulations for real estate records. We expect additional guidance to be issued on this requirement and will provide updates as guidance becomes available.
This process will remain fluid as notaries implement the remote notary procedures and further COVID-19 closures occur, and local custom and regulations mold the process. We are committed to helping you through the obstacles you or your business may face in these uncertain times.
If you have any questions regarding the remote notary process, please reach out to your BrownWinick attorney or submit a message through our Contact Us form. For updates on COVID-19 and new guidance provided by BrownWinick attorneys, please visit our COVID-19 Resource Page.
Meet the Author: