Johanson Accepted into the Heart of America Fellows Institute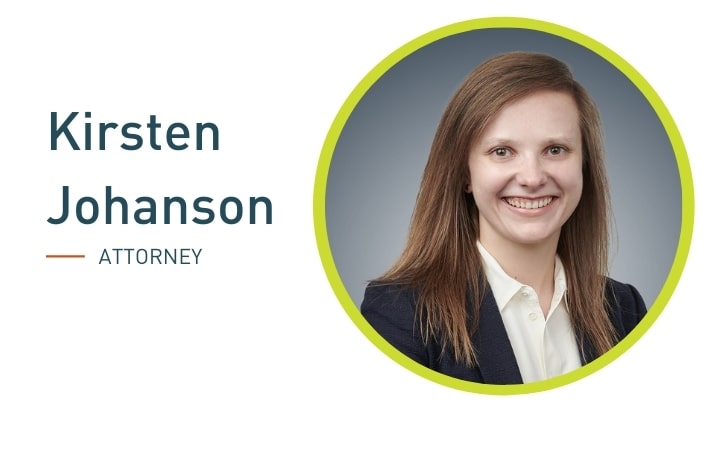 BrownWinick is thrilled to announce that attorney Kirsten Johanson has been accepted into Class II of the Heart of America Fellows Institute of the American College of Trust and Estate Counsel (ACTEC). The institute includes six sessions for lawyers who were nominated by an ACTEC Fellow and selected through a competitive application process. The program begins in August 2021 and concludes in December 2021.
In her practice, Kirsten assists her clients with the development of individualized estate plans to facilitate effective wealth transfer and tax planning objectives. Her interest and passion in these areas of the law stem from personal experiences growing up in a multi-generational farming family where estate planning and business succession topics were discussed over the dinner table. Her top priority is making these concepts accessible and engaging to clients and their families so they walk away with the certainty that they've received the best legal advice and an outcome tailored to their unique situation.
About the Heart of America Fellows Institute
The Heart of America Fellows Institute was created by ACTEC Fellows to develop the profession's future leaders in trust and estate law through a series of in-depth educational presentations led by outstanding subject matter experts in each field from across the U.S. For more information, please visit: Heart of America Fellows Institute
About the American College of Trust and Estate Counsel
The American College of Trust and Estate Counsel is a national organization of lawyers elected to membership by demonstrating the highest level of integrity, commitment to the profession, competence and experience as trust and estate counselors. For more information, please visit: American College of Trust and Estate Counsel