COVID-19 Update: Polk County District Court Matters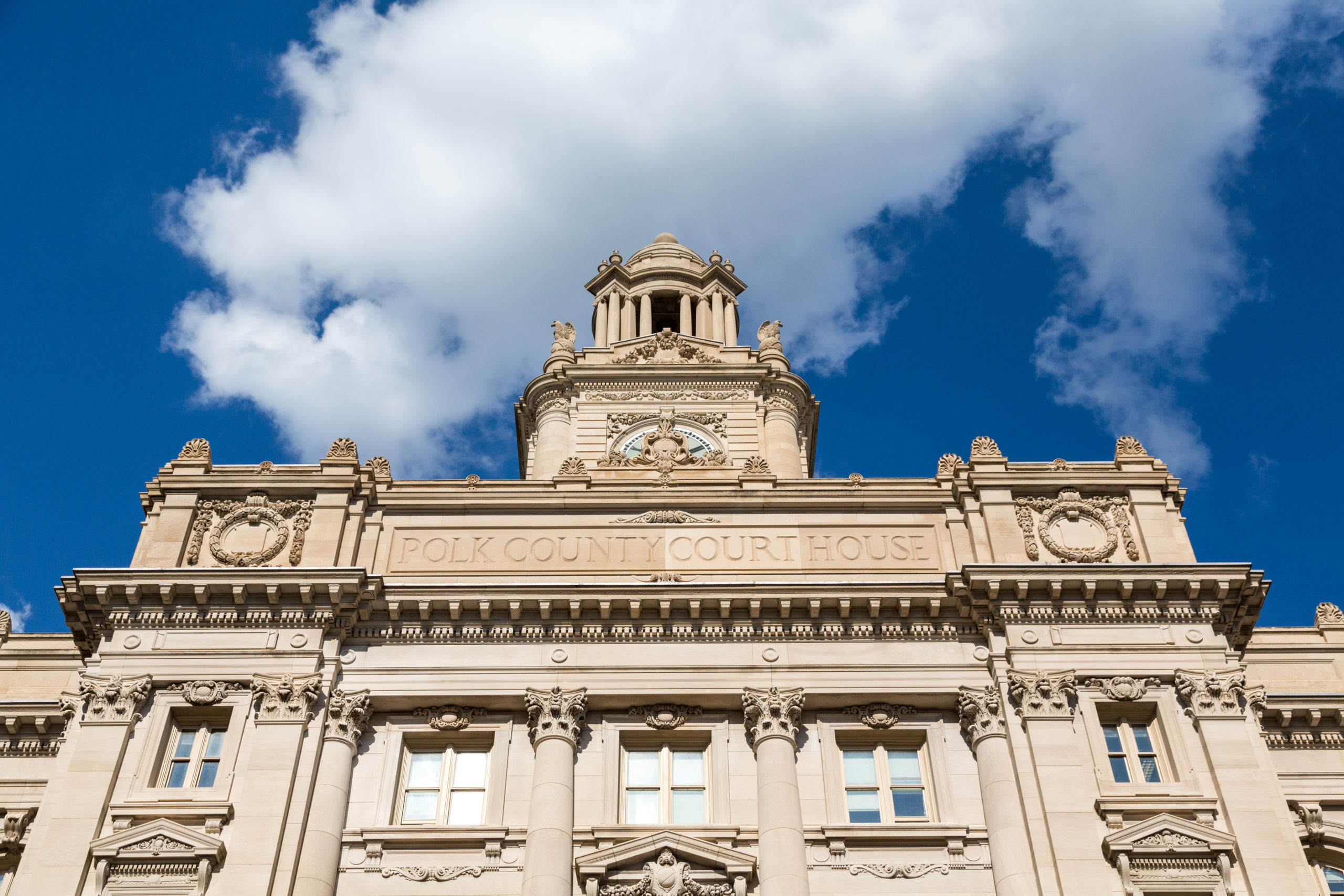 On March 26, 2020, Chief Judge Huppert issued a new Administrative Order for the Polk County Courthouse Campus. Below is a brief summary of the Order's provisions for Civil, Family Law, and Magistrate Court matters. The Order also contains provisions for Criminal and Juvenile matters.
Civil Matters:
All motions are deemed fully submitted on pleadings and affidavits. If necessary, a hearing will be conducted via telephone or video conference. This includes motions in Family Law matters.
All trials are continued to a date no earlier than May 4. This includes Family Law Trials.
All foreclosure proceedings are stayed, and new foreclosure petitions shall be rejected until further notice.
Family Law Matters:
In-person proceedings are limited to

Elder abuse petitions pursuant to Chapter 235F;
Dependent elder abuse petitions pursuant to Chapter 235F;
Petitions for protective orders pursuant to Chapters 236 and 236A;
Violations of No Contact Order Hearings; and
Petitions for Habeas Corpus

Applications to Extend a No-Contact Order will be heard in person after May 4, 2020.
Magistrate Court Matters:
Applications for Involuntary Mental Health and/or Substance Abuse Evaluations will be handled in person.

Subsequent hearings on the above matters will be handled in person or over Go To Meeting.

Small Claims trials and forcible entry and detainer actions shall be continued to a date after May 4.
In-person hearings will be held for:

Forcible entry and detainer actions where the tenant poses a clear and present danger.
For questions about Traffic Court, Juvenile Proceedings, or Criminal Proceedings please follow this link.
If you have additional questions about how this might affect you, please reach out to a BrownWinick attorney.