BrownWinick Welcomes Attorney Stephanie Koltookian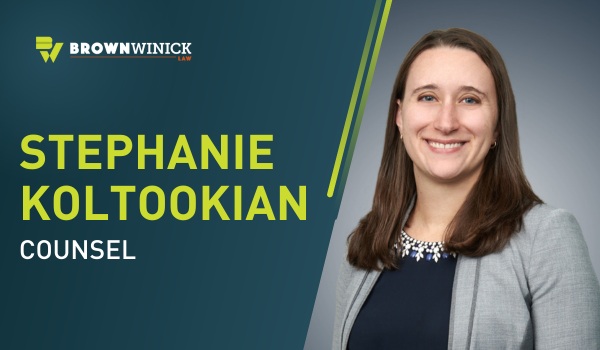 BrownWinick Law Firm recently welcomed attorney Stephanie Koltookian as Counsel to our firm.
"We are very excited to be welcoming Stephanie to our team," said Sean Moore, managing partner of BrownWinick. "Stephanie has a wealth of knowledge and expertise as a litigator, and I am looking forward to seeing the contributions she makes here at BrownWinick."
ABOUT STEPHANIE KOLTOOKIAN
Stephanie A. Koltookian serves as Counsel at BrownWinick. Stephanie has a practice primarily focused on litigation. Her goal is to learn about her clients' diverse businesses and motivations so that she can effectively represent them at every stage of the process. By aligning herself with her clients' goals, she is committed to being not just an attorney, but a partner in her client's journey to resolution.
Prior to joining BrownWinick, Stephanie clerked for the Honorable Thomas D. Waterman at the Iowa Supreme Court. Following her clerkship, she joined a Des Moines law firm doing primarily insurance defense. From 2018 through 2023, Stephanie worked for a large national law firm in its Des Moines office. In that role, she worked on a wide variety of cases in state and federal courts across the country.
Learn more about Stephanie here.