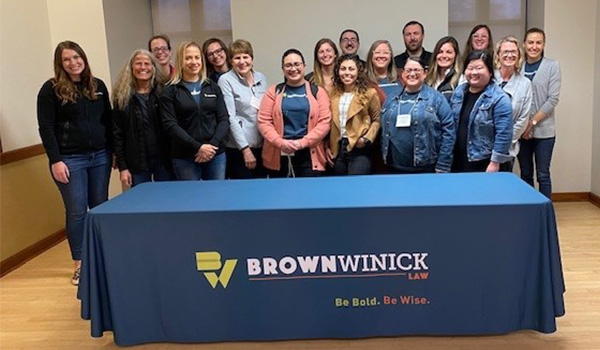 In honor of Veterans Day 2021, BrownWinick held the inaugural "Wills for Veterans" event to benefit veterans in the Des Moines metro area. The Estate Planning team provided basic wills and power of attorney documents for approximately 50 local veterans and their spouses during the event.
"Giving back to our community is integral to who we are as a firm. When we have the opportunity to donate both our time and talents, it's a perfect collaboration and we're honored to do this for some of the most deserving Iowans," said Robert Hodges, co-chair of BrownWinick's Estate Planning team. "This event was a privilege for our team to participate in and we look forward to providing another opportunity to benefit some of the most deserving Iowans."
BrownWinick plans to host this event in 2022 with the goal of increasing the number of veterans served during the event.
To learn more, check out this short video that covered the event from We Are Iowa Local 5 News here: