Powers of Attorney: What They Are and Why You Need Them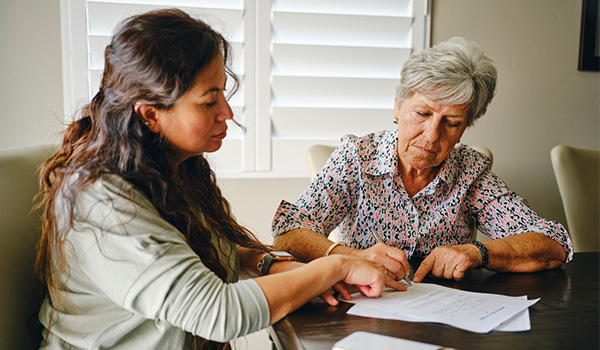 Having a power of attorney is essential for the estate planning process. In Iowa, there are two types of powers of attorney available: medical power of attorney (also known as the health care power of attorney) and financial power of attorney (also known as the general power of attorney). Read on to learn more about the differences between these planning tools and potential outcomes if you don't have them in place and are suddenly incapacitated.
Medical Power of Attorney
The Medical Power of Attorney allows you to name someone as your agent to make health care decisions for you if you are incapacitated and not able to make those decisions yourself. If you are ever in a coma, unconscious, no longer have the mental capacity or otherwise are not able to make healthcare decisions, your agent can make healthcare decisions for you. You can also designate certain preferences in your Medical Power of Attorney such as what sort of care you want to be made available if you need it. A Medical Power of Attorney in Iowa often includes a Living Will, which allows you to direct whether you wish to be kept alive by life support or life-sustaining procedures if you are in a terminal condition. If you do not have a Medical Power of Attorney, your doctor may consult with your family but if your family cannot be reached or there are other complications, a guardianship may be needed.
Financial Power of Attorney
The Financial Power of Attorney is similar to the Medical Power of Attorney in that it allows you to name an agent to make decisions on your behalf. However, the Financial Power of Attorney covers business and financial matters instead of health care decisions. The Financial Power of Attorney can be effective upon your incapacitation, or you can designate that it shall be effective immediately. An agent can help you pay bills, manage investment or bank accounts, handle your business affairs if you are suddenly incapacitated, or otherwise deal with financial matters. If you do not have a Financial Power of Attorney, you may need a conservatorship set up by the court to oversee your finances.
Guardianships and Conservatorships
If you do not execute powers of attorney and something happens that renders you incapacitated, your family, friends, or the state may be required to establish guardianship and/or conservatorship for you. This requires court involvement, an attorney, time, and expenses that could have been avoided with powers of attorney. Furthermore, guardianship and conservatorship are ongoing for the period of time they are needed. This may require your family members to deal with court oversight and filing reports with the court for years. You can only execute powers of attorney if you have the legal capacity to do so. We strongly recommend getting these tools in place early and not waiting until your health starts to decline—as you never know what could happen.
Medical and Financial Powers of Attorney are part of the comprehensive estate planning package we offer at BrownWinick. For more information on estate planning, check out my articles on "Will v. Trust: What's the Difference and Which One is Right for You?" and "Who You Should Name as Guardian for Your Minor Children." or contact me directly.