Less is More - New Requirements for Iowa Groundwater Hazard Statements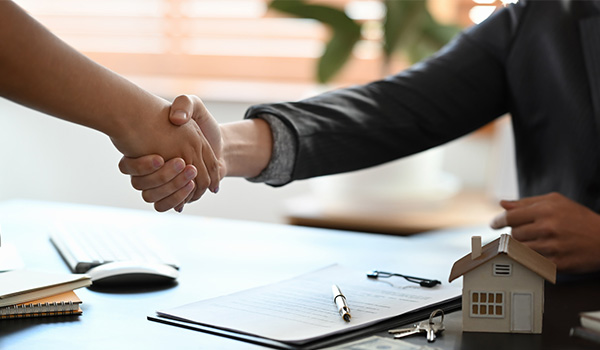 When it comes to real estate transactions, brokers, agents, lenders, and attorneys tend to use phrases and jargon that—while not always completely clear to non-industry folks (including their clients)—are generally known and understood by their industry counterparts. A common example are the varied references to closing documents, sometimes noted as "transfer documents", "closing set", or "settlement documents". Whatever the phrasing, an experienced representative recognizes the reference and knows exactly what documents are involved, especially the three fundamental items to finalizing most real estate closings: the (1) Deed, (2) Declaration of Value, and (3) Groundwater Hazard Statement.
However, come July 1, 2022, Iowa real estate representatives will need to recalibrate that understanding. On April 21, 2022, Governor Reynolds signed House File 2343 (HF 2343), effectively removing the requirement to include a separate Groundwater Hazard Statement with every set of closing documents submitted to the county recorder's office.
Groundwater Hazard Statements were created to ensure transferors of real estate provided certain environmental warranties on the property being sold, transferred, or otherwise conveyed. Transferors are required to disclose the presence of (1) wells, (2) solid waste disposal sites, (3) hazardous waste, (4) underground storage tanks, (5) private burial sites, and (6) private sewage disposal systems. Each of these items can negatively impact the safety and environmental integrity of a property's groundwater. Accordingly, it's not only crucial that buyers and transferees are aware of a potential groundwater issue, but also that the county recorder's office has a traceable record of the issue so it can best monitor and manage the situation.
Under current law, a transferor is required to complete and file a Groundwater Hazard Statement with the county recorder only if the transfer involves the submission of a Declaration of Value – this is required in any transaction where a transfer tax exemption under Iowa Code § 428.2 is unavailable to the transferor. Sparing the details on the multitude of transfer tax exceptions for another blog post, the general outcome of this setup is that most arms-length real estate transactions require a Declaration of Value and, by extension, a Groundwater Hazard Statement.
While this requirement provides helpful safeguards for purchasers, it's not without certain practical and logistical issues. The additional Groundwater Hazard Statement filing in the closing documents—though manageable for most experienced representatives—does tend to confuse, anger, and overwhelm sellers, particularly if they are not entirely certain about the history and makeup of their property. Not to mention, failing to correctly complete and file a Groundwater Hazard Statement also carries the potential of preventing a transaction from closing altogether.
This brings us back to HF 2343, which the Iowa Legislature introduced, in part, to simplify the closing and recording process. HF 2343's primary change removes the requirement to complete and file a separate Groundwater Hazard Statement if none of the conditions discussed above are present. Instead, a seller need only include the following language on the face of the deed or other transfer instrument:
There is no known private burial site, well, solid waste disposal site, underground storage tank, hazardous waste, or private sewage disposal system on the property as described in Iowa Code section 558.69, and therefore the transaction is exempt from the requirement to submit a groundwater hazard statement.
Note though, nothing changes regarding the overarching requirement – transactions requiring a Declaration of Value necessitate either (1) a separate Groundwater Hazard Statement in the event of any property condition, or (2) the inclusion of the preceding warranty language on the deed or transfer instrument. If there are no property conditions, failing to include this warranty language on the deed or transfer instrument will result in the county recorder refusing recording. Consequently, even with this more streamlined approach, sellers and their representatives still need to invest proper time and attention to their closing documents to avoid any obstacles and holdups at closing.
While there are certain to be some growing pains in adjusting to these new closing and filing requirements, HF 2343 should ultimately expedite and improve the closing process for parties, their representatives, and Iowa's county recorders.
Should you find yourself in need of guidance while navigating a real estate transaction or closing process, enlisting the expert assistance of BrownWinick's Real Estate Group will make all the difference.