Iowa Supreme Court Addresses Iowa Housing Practices: What You Need to Know
By: Jennifer B. Chavez Rivera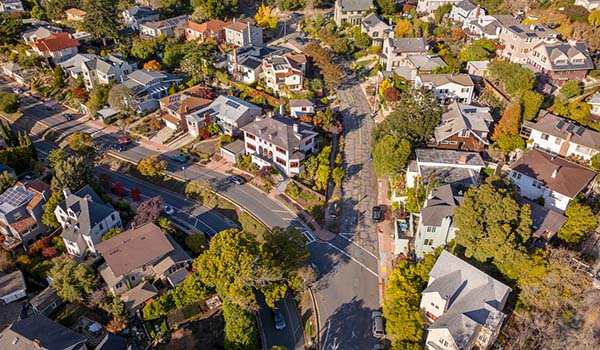 A recent Iowa Supreme Court (the "Court") case sheds light on illegal housing practices enumerated under the Des Moines Code of Ordinances, specifically in section 62-101, which provides that it shall be an illegal discriminatory housing practice to "[s]teer or channel a prospective buyer into or away from an area because of race, sex, sexual orientation, gender identity, creed, religion, national origin, ancestry, color, disability, familial status, or source of income." The section provides that such an act by or on behalf of an owner of the property is illegal when it is intended to influence the choice of the prospective buyer as to whether to pursue housing in such area.
The case arose from investigations by the Des Moines Civil and Human Rights Commission (the "Commission") regarding alleged violations of the steering prohibition. The key issue driving this case prompted an analysis of the elements necessary to establish the act of steering under section 62-101(10). At the trial court level, the jury was instructed that in order to prove illicit steering had occurred, the Commission needed to prove the Landlord discouraged an individual of a protected class from pursuing housing while encouraging someone not of a protected class to pursue such housing; the motivating factor being the individual's protected characteristic. The issue on appeal was whether the jury was given the proper instructions regarding the legal elements of a steering violation. On appeal, the Court held the jury was given incorrect jury instructions, and that under the proper jury instructions, there was insufficient evidence to prove the Landlord had engaged in illicit steering.
The Court reiterated its long-standing interpretation that steering is the practice of "preserv[ing] and encourag[ing] patterns of racial segregation in available housing by steering members of racial and ethnic groups to buildings occupied primarily by members of such racial and ethnic groups and away from buildings and neighborhoods inhabited primarily by members of other races or groups," including the refusal "to show properties because of the race of the customer, or misleading the customer about the availability of properties because of [their] race, or cajoling or coercing the customer because of [their] race to buy this property or that or look in this community rather than that." The Court held that the jury instructions provided at the trial level were too expansive because the jury merely had to find that the Landlord discouraged a protected class member from pursuing the housing and encouraged someone not of the protected class to pursue such housing. The Court reasoned this is an "exceptionally low bar" that would have allowed the jury to reach a verdict against the Landlord based solely on the differences in the Landlord's tone and conversational manner during interactions with protected class members compared to individuals from a non-protected class.
The Court concluded that, in order to find "steering" in violation of the law, the factfinder must find that an owner of the property, or an individual acting on their behalf, took some steps to show or guide a protected class member to an alternative property according to their protected characteristic, or presented information that the property was undesirable for the prospective buyer because of their protected characteristic.
The Court agreed with the Landlord that, in order to illegally steer a prospective buyer, the Landlord must perform some affirmative act that denies or obstructs the protected class member from receiving housing or guides the protected class member to an alternative property based on their protected characteristic. The Court, however, affirmed that "[t]one of voice, the detail by which a party responds to a question, facial gestures, etc., may be considerations in deciding whether an individual engaged in illicit steering."
Though not the focus of the Court, additional enumerated illegal housing practices under the Des Moines Code of Ordinances include:
refusing to sell, lease or rent after making of a bona fide offer; refusing to show or represent that a dwelling is unavailable; or refusing to negotiate, sublease or assign or otherwise make unavailable or deny a dwelling to any person because of their protected class;

directly or indirectly indicating or publicizing that the purchase, rental, or lease by persons of a protected class is unwelcome, objectionable, not acceptable, or not solicited;

including in the terms of any lease, rental, or other transfer, any clause, condition or restriction discriminating against any person in the use or occupancy of the dwelling because of their protected class;

discriminating in the furnishing of any dwelling facilities or services because of protected class;

making, uttering, printing, publishing or circulating or causing to be made, printed, uttered, published or circulated any notice, statement or advertisement or making any record or inquiry in connection with the prospective purchase, rental or lease which records their protected class or indicating directly or indirectly any preference, limitation, specification or discrimination on the basis of a protected class;

discriminating against any other person because they have opposed any forbidden practice, filed a complaint, testified, or assisted in a proceeding under the Des Moines Code of Ordinances;

coercing, intimidating, threatening, or interfering with any person on account of that person having exercised or enjoyed, or on account of that person having aided or encouraged any other person in the exercise or enjoyment of, any right granted or protected by the Des Moines Code of Ordinances;

aiding, inciting, compelling, coercing, or participating in the doing of any act declared to be a discriminatory housing practice; attempting, directly or indirectly, to commit any act declared to be a discriminatory practice; or attempting in any fashion to coerce, intimidate, compel, threaten, interfere, or in any other fashion forcing any person not to cooperate or participate in any hearing or other proceeding conducted by the human rights commission or its staff;

for profit, inducing or attempting to induce any person to sell or rent any dwelling by representations regarding the entry or prospective entry into the neighborhood of a person of a protected class
If you have any questions about housing practices, please do not hesitate to reach out to Jennifer Chavez-Rivera or any other BrownWinick attorney.