Dept. of Labor Offering $15M in Grants to Address Workforce Challenges in Critical Sectors: What Iowa Employers Need to Know Before Applying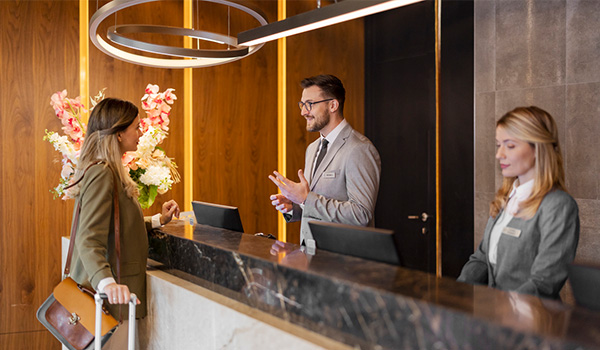 On May 17, 2023, the U.S. Department of Labor announced the availability of $15 million in grants to help address challenges the workforce system faces in training people for good jobs in critical sectors including care, climate resiliency, and hospitality. The program was designed to improve job quality and the availability of good jobs, particularly for the benefit of marginalized populations. The intention is for applicants to develop relationships with other entities who will help implement the grant and remain partners beyond the grant performance period.
Monetary Award Uses
Interested applicants will be considered in one of two tiers to receive program funding. Tier 1 provides planning grants with a maximum award of $500,000 over an 18-month performance period. Tier 1 grant awards are intended to aid entities in the preliminary stages of development and must be focused on their local or regional economic area. The grants must be used to establish and invest in local or regional partnerships that can support the development of worker-centered sector partnerships and design workforce strategies to enhance equity and job quality within the care, climate resiliency, and hospitality sectors.
Tier 2 provides implementation grants ranging from $500,000 to $3 million and has a performance period of 3 years. Tier 2 caters to applicants with pre-established partnerships and encompasses a broader geographic area allowing for multiple local or regional areas as long as there is participation from local partners and demand in the chosen sector. These grant awards are intended to be invested in pre-established partnerships that are ready to implement worker-centered sector strategies that will improve job quality within the three sectors.
Who is Eligible
First, a lead applicant must be within one of the three sectors: care, climate resiliency, or hospitality.
"Care" includes occupations that support home care and direct support services related to employment and childcare.

"Climate resiliency" involves occupations related to engineering (energy or solar), emergency management, atmospheric and hydrological sciences, and sustainable and renewable construction.

"Hospitality" is the broadest category, encompassing occupations within the service industry that relate to lodging, food and drink service, event planning, travel, and tourism.
Second, after satisfying the sector requirement, a lead applicant must satisfy the definition of one of the nine types of eligible lead applicants. The nine types include:
Labor Unions and Organizations, Labor-Management Partnerships, and Worker Centers and Organizations

Workforce Intermediaries

State and Local Workforce Development Boards

Native American Tribal governments & Native American Training Program entities

Education/Training Providers

Industry-based Intermediaries and Industry Associations;

National or Community-based Nonprofit Organizations;

State, County, and Local Governments

State Registered Apprenticeship Agencies (if geographic scope includes part of a state that is a State Apprenticeship Agency (SAA) state)
Third, a lead applicant must establish a minimum required partnership with one of each of the following three types of entities:
Labor Unions and Organizations, Labor-Management Partnerships, and Worker Centers and Organizations;

Industry and Employer Partners

Workforce Development Entities.
A partnership with any single entity cannot serve as a satisfying more than one category of required partner.
Finally, a lead applicant must function as a coordinating intermediary to sector strategy partners who support the assessment of skill needs, workforce trends, and working with employers in the target sector to increase good job opportunities for the local or regional economic area.
How to Apply and Deadlines
Interested applicants must apply directly online through Grants.gov. Submissions in the form of hard copy, email, or fax will not be accepted. Applications must be received by 11:59 p.m. EST on July 17, 2023, to be considered in the first application period. A second application period will begin April 1, 2024, and applications must be received by July 1, 2024.
What Details to Include on the Application
There are four separate and distinct parts an applicant must include in their submission. First, is an applicant's SF-424, Application for Federal Assistance. Within this, an applicant must be clearly identified, provide their Unique Entity Identifier (UEI), and be currently registered with the System for Award Management (SAM). Applications will be rejected if their SAM registration is expired.
Second, applicants must submit a Project Budget that is composed of the SF-424 and a Budget Narrative. This section includes completing the SF-242A Budget information form and providing a Budget Narrative, as applicable, describing any leveraged resources that are meant to support grant activities.
Third, applicants must submit a Project Narrative which demonstrates their capability to execute the grant project. The narrative should be self-explanatory, succinct, and well-organized to aid reviewers understanding.
Finally, applicants should include attachments to the Project Narrative in the form of an abstract, requested attachments, indirect cost rate agreement, and financial system risk assessment information. An omission of any of these documents will not automatically disqualify the application but will impact the scoring of the applicant unless otherwise noted. A detailed checklist of application requirements can be found in the department announcement at the link below.
Additional Information
Looking for further information and instructions to assist with your application? Check out the "Full Announcement" zip file linked under the "Related Documents" tab on the main grant listing.
If you have any questions about the application process or if your business qualifies, please contact me or your BrownWinick Employment & Labor attorney. We are here to offer trusted legal advice and add value to any matter, including those with complex and novel issues. Special thanks to summer associate, Emma Gordon for her assistance with this update.