BrownWinick Attorneys and Practice Groups Receive Recognition in Chambers USA 2022 Guide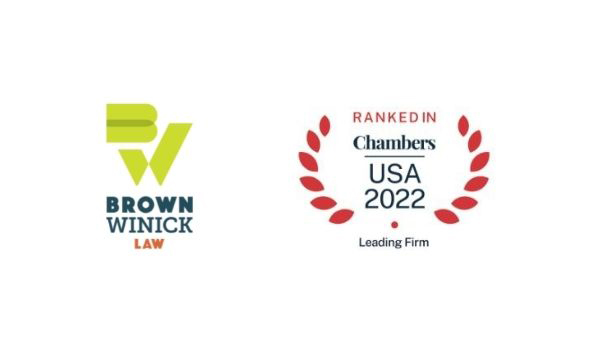 BrownWinick is proud to announce that we have once again been ranked among leading law firms in the exclusive Chambers USA 2022 Guide. Firms, practices, and attorneys are ranked in the Chambers USA 2022 Guide by demonstrating sustained excellence. Through extensive research, an assessment of the firm's prior work, opinions from external markets, and client feedback these rankings are compiled.
The guide showcases all relevant and important information, statistics, and highlights that went into each ranking. These rankings were assessed according to technical legal ability, professional conduct, client service, commercial astuteness, diligence, commitment, and other qualities most valued by clients.
BrownWinick attorneys received rankings in Corporate/M&A; Litigation: General Commercial; Real Estate and Private Wealth. A total of nine attorneys were highlighted for their work including:
Ranked Attorneys:
Corporate/M&A:
Litigation:
Real Estate:
Private Wealth:
Iowa Practices Rankings:
About Chambers USA
Chambers USA is the leading legal directory, ranking top lawyers and law firms across the USA. These legal rankings are based on in-depth market analysis and independent research, all of which is conducted by a dedicated team of researchers.
The Chambers USA team continues to work with law firms of all sizes, from boutique to global, to ensure all aspects of the US legal market for clients of all sizes and requirements are covered.
The rankings and editorial comments concerning the attorneys are independent and objective. Inclusion in the guide is based solely on the research team's findings. Chambers is widely viewed among the most highly respected publications in the world with regards to rating lawyers, in part because inclusion cannot be purchased.