2022 Iowa Legislative Session - Week 18 Summary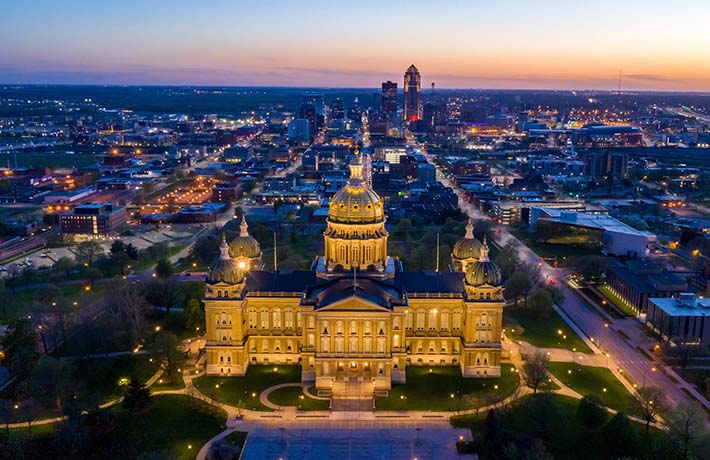 As no formal activity occurred at the Statehouse this week, we turn our attention towards the fast approaching June 7th primary. Early in-person and mail-in voting will begin Wednesday, May 18th. To confirm you are registered to vote, and locate your primary and election polling locations, click HERE for the Iowa Secretary of State's voting tool. Remember, if you have moved, changed your name or political party affiliation you will need to update your voter registration. Iowa law does allow same-day voter registration in which you will need to provide a valid proof of identification and current proof of residence. The Secretary of State website provides a list of acceptable IDs and proofs of residence which can be found HERE.
Last week, we outlined the incumbent state legislators who have primary challengers. This week we take a deeper dive into the primary election landscape. In total, 10 Senate districts and 31 House districts have primary elections.
Senate:

Two Republican primaries with no Democratic candidate (SD3, and SD5);

Three Republican primaries with one Democratic candidate (SD16, SD42, and SD47);

Three Democratic primaries with no Republican candidate (SD17, SD37, and SD45);

One Democratic primary with one Republican candidate (SD39); and

One district that will hold a primary election for both parties (SD41).

House:

Eleven Republican primaries with no Democratic candidate (HD4, HD5, HD13, HD15, HD17, HD26, HD54, HD56, HD58, HD60, and HD66);

Twelve Republican primaries with on Democratic candidate (HD20, HD25, HD37, HD53, HD72, HD76, HD81, HD87, HD88, HD91, HD92, and HD99);

Three Democratic primaries with no Republican candidate (HD19, HD36, and HD90);

Four Democratic primaries with one Republican candidate (HD28, HD 30, HD31, and HD89); and

One district with both a Republican and Democratic primary (HD43). Notably, the primary for HD36 includes six Democratic candidates, and the primary for HD91 includes six Republican candidates.
To view the full primary candidate list provided by the Secretary of State's Office, click HERE.
In the Know:
With the June 7th primary elections only 26 days away, candidates Abby Finkenauer (Cedar Rapids); Mike Franken (Sioux City); and Glenn Hurst (Minden) have one more debate opportunity to win over Iowa voters. The debate will be held at 7 p.m. on Thursday, May 19, and will be televised statewide on Iowa PBS. Kay Henderson, news director for Radio Iowa, will host and Erin Murphy, political reporter for The Gazette and Brianne Pfannenstiel, chief political reporter for the Des Moines Register will make up the panel. The debate will also be streamed via iowapbs.org, YouTube, and FaceBook. All three candidates previously participated in a debate on May 7th, which can be found HERE. No debates have been scheduled between Republican U.S. Senate candidates: Charles Grassley and Jim Carlin. Grassley is the incumbent and is seeking his 7th re-election. Carlin is an attorney and a current State Senator from Sioux City.
Candidates looking for the right to appear on the November 2 general election ballot as the Republican candidate for the 3rd Congressional District are also participating in televised debates. Johnston businesswoman Nicole Hasso, West Des Moines activist Gary Leffler, and State Senator Zach Nunn from Altoona came together on May 3rd for a debate moderated by Dave Price. The debate, televised on WHO-TV, can be found HERE (Part 1) and HERE (Part 2). Another debate will be brought to you courtesy of KCCI-TV that will air live on Saturday, May 14 at 7 p.m. News anchors Stacey Horst and Laura Terrll will co-moderate the debate that will also be live-streamed on KCCI.com.
BrownWinick Government Relations:
To view additional summaries from the 2022 Iowa Legislative session or to learn more about BrownWinick's Government Relations Team, visit our Lobbying and Public Policy team page.