2020 NAIC Fall Meeting Summary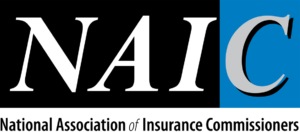 The National Association of Insurance Commissioners (NAIC) held its final 2020 meeting virtually over four days: 12/2-4 and 12/7-9. Following the activist agenda from the Summer meeting, this meeting was unremarkable. New officers were elected, and a few issues were decided but overall, it was non-controversial. 2020 NAIC Fall Meeting Summary
Some highlights:
Special (EX) Committee on Race and Insurance
Reaffirmed the charges
Each of the five workstreams provided an update
No concrete actions

2020 NAIC Fall Meeting Summary
Life and Annuity (A) Committee
Adopted Life Actuarial Task Force's (LATFs) 2021 proposed charges
Adopted revisions to standard non-forfeiture for individual annuities lowering the guaranteed interest rate to 1 ½%
Adopted revisions to both AG 49 and AG 49A
Kicked the can down the road on both the life and annuity disclosure models
The Ad Hoc Drafting Subgroup will continue to work on an educational report that offers guidance to regulators and not to pursue the development of a model law at this time. Shared draft outline. Not exposing for a formal comment period.
Market Regulation and Consumer Affairs (D) Committee, Blanks Working Group
Decided not to request transactional data despite numerous objections by the Center for Economic Justice's Director B. Birnbaum
New Officers:
President: Florida Insurance Commissioner David Altmaier
President-Elect: Idaho Insurance Director Dean L. Cameron
Vice President: Missouri Insurance Director Chlora Lindley-Myers
Secretary-Treasurer: Connecticut Insurance Commissioner Andrew Mais

2020 NAIC Fall Meeting Summary
About the NAIC: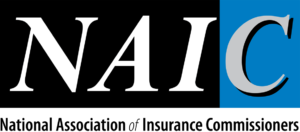 The (NAIC) is the U.S. standard-setting and regulatory support organization created and governed by the chief insurance regulators from the 50 states, the District of Columbia, and five U.S. territories. Through the NAIC, state insurance regulators establish standards and best practices, conduct peer review, and coordinate their regulatory oversight. NAIC staff supports these efforts and represents the collective views of state regulators domestically and internationally. NAIC members, together with the central resources of the NAIC, form the national system of state-based insurance regulation in the U.S.