Governor Reynolds Extends Emergency Proclamation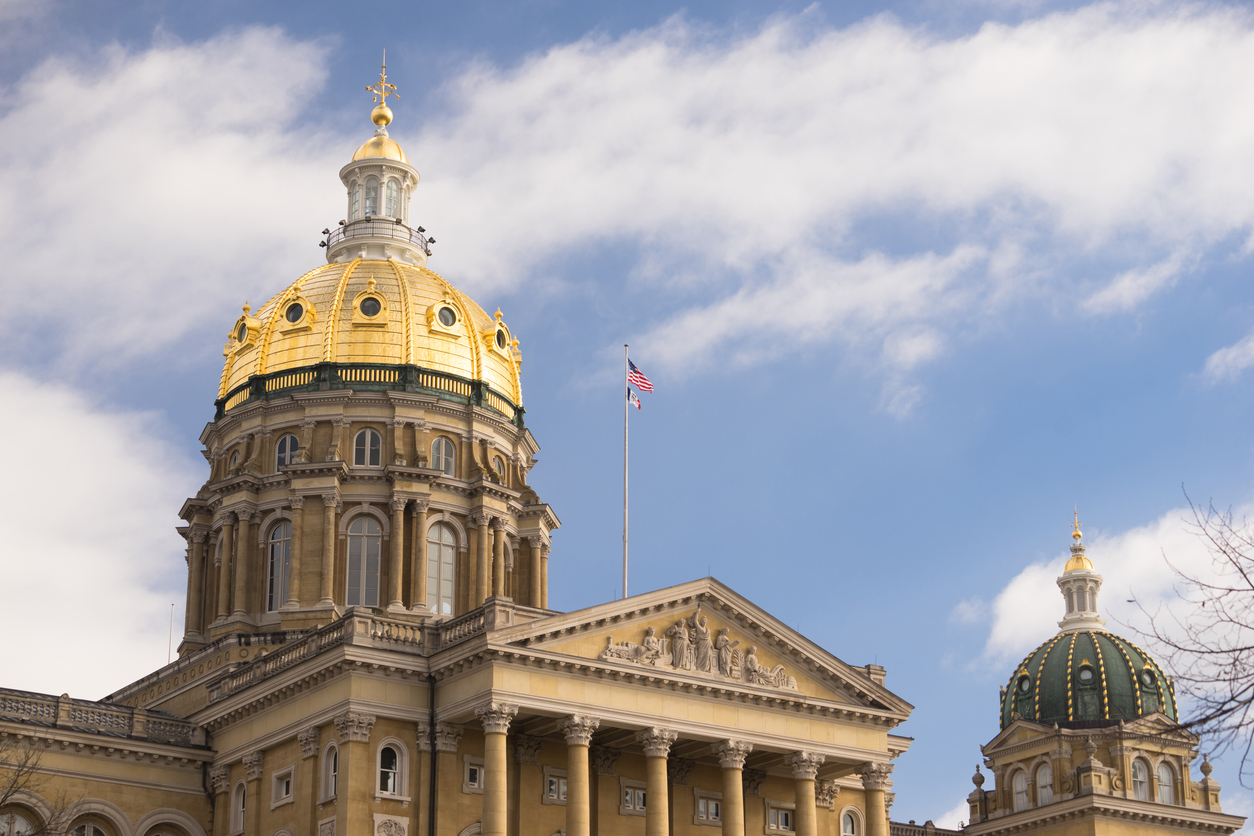 On Thursday, June 25th, Governor Reynolds extended Iowa's Emergency Proclamation. The Proclamation enacts certain requirements, restrictions, and/or relief in the following areas due to COVID-19 concerns:
Protection of Vulnerable Iowans
Reopening of Businesses and Establishments
Mass Gatherings
Nonessential or Elective Surgeries and Procedures
Dental Services
Mandatory Screening of Health Facility Staff
School Closures
Graduation Participation of Retired School Employees
School Start Date for 2020-2021 School Calendar
Private Instruction Requirements
Interscholastic Athletic Requirements
Regulatory Relief to Health Care System
Telehealth Services
Pharmacy Therapeutic Substitution
Suspension of Involuntary Discharge for Nonpayment
County Hospital Borrowing
Professional Licensing Relief
Temporary Teacher Licensure
EMS Provider Training Regulatory Relief
County Attorney Debt Collection
Property Tax Payment Relief
Suspension of Tax Sales and Extension of Right of Redemption after Tax Sales
Extension of Tax-Deferred Savings Deadlines
Sales of Alcohol
Food Establishment Licensure Relief

Bottle and Can Redemption
Financial Relief
Interim Indigent Defense Fee Claims
Pool Registration Fees
Veterans Assistance
Veterans Staff Certification Training
School Ready Funding Limitation
Suspension of Paper Bidding Procedures
Electronic Search Warrant Returns of Service
Electronic Meetings and Hearings
In-Person Open Records Requests
Remote Notarization and Witnessing
Suspension of In-Person Foster Care Review
Suspension of In-Person Child Protection Interviews
Suspension of New Elevator Standards
Depopulation and Disposal of Livestock
Critical Trucking Operations
Motor Vehicle Licensing and Registration Relief
Weapons Permitting Procedures
Online Apprenticeship Instruction
High School Equivalency Testing
Community College Instruction Hours
Iowa Youth Survey
Other Regulatory Relief
Retired Public Disaster Responders
State Agency Operations
Notably, the Proclamation continues certain social distancing, hygiene, and public health measure requirements for public places such as bars, restaurants, fitness centers, casinos, and spas for another month. The extension of the Proclamation also gives property owners more time to pay property taxes. The extension for payment of property taxes without late fees or penalties is set to end on July 31, 2020.
If you have questions or concerns about how the Proclamation may impact you or your business, please don't hesitate to reach out to your BrownWinick attorney.