EEOC Updates Guidance Addressing COVID-Related Caregiver Discrimination & Religious Accommodations
By: Megan Erickson Moritz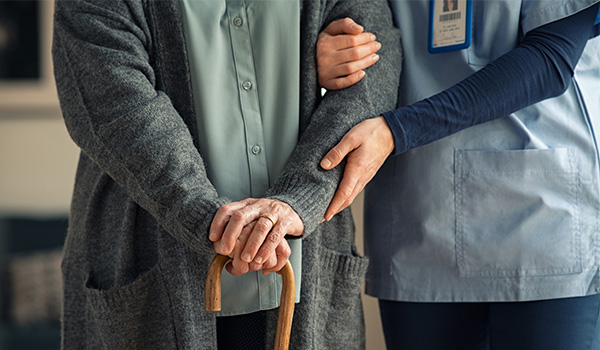 The U.S. Equal Employment Opportunity Commission (EEOC) has (again) updated its "What You Should Know About COVID-19 and the ADA, the Rehabilitation Act, and Other EEO Laws," and issued a new technical assistance document addressing COVID-19 and Caregiver Discrimination. As COVID-19 numbers have been decreasing, the dialogue surrounding vaccination mandates has also been waning. Nevertheless, the EEOC continues to update guidance related to employers' EEO obligations, and those considerations remain important to employers as we all move forward in this strange new normal.
Caregiver / Family Responsibilities
On March 14, 2022, the EEOC updated its COVID-19 "What You Should Know" guidance to include a section for "Caregivers/Family Responsibilities," and it released a new technical assistance document, "The COVID-19 Pandemic and Caregiver Discrimination Under Federal Employment Discrimination Laws. These documents offer examples and explanations of "how discrimination against applicants or employees with caregiving responsibilities can violate federal equal employment laws when based on a protected characteristic such sex (including pregnancy, sexual orientation, or gender identity), race, color, religion, national origin, age (40 or older), disability or genetic information." For example, the guidance outlines scenarios in which caregivers may encounter illegal harassment, retaliation for exercising their rights, or discrimination based on pregnancy, gender, association with someone who has a disability, or other legally protected traits under EEO laws. Of course, workers with families and caregiving responsibilities have already had to navigate challenges associated with school or childcare closures, quarantines, scheduling changes, and so forth. The EEOC says that as the pandemic evolves, it's important to remember "we cannot assume caregiving obligations have ended." In addition to the updated and new guidance documents, the EEOC also released a video about caregiver discrimination, available in English and Spanish.
Religious Objections to Vaccination Requirements
Under Title VII's protections against religious discrimination, employees have the right to seek an exception from a workplace policy or requirement as a reasonable accommodation if the policy or requirement conflicts with the employee's sincerely held religious beliefs, practices, or observances, and the accommodation will not pose an undue hardship on the employer. The inherent subjectivity involved in this assessment has posed challenges for employers trying to make decisions about vaccination requirements for their workplaces. The EEOC has covered the topic of religious accommodations in connection with vaccination requirements, but updated that guidance on March 1, 2022 to flesh out a few additional details. For example:
Employees who need a religious accommodation don't have to use any "magic words" (such as "accommodation" or "Title VII"), but they do "need to explain the conflict and the religious basis for it." The EEOC recommends as a best practice, employers "should provide employees and applicants with information about whom to contact and the proper procedures for requesting a religious accommodation." For example, employers may provide an internal form for submitting requests.

The guidance provides largely the same non-exhaustive considerations for employers trying to assess the sincerity or religious nature of a belief. Generally, an employer should assume the employee's sincerity, but may make limited factual inquiry where there's an objective basis for questioning it. The EEOC reiterates that Title VII does not protect social, political, or economic views or personal preferences, but goes on to acknowledge, "However, overlap between a religious and political view does not place it outside the scope of Title VII's religious protections, as long as the view is part of a comprehensive religious belief system and is not simply an isolated teaching."

The guidance cautions employers against relying on "speculative or hypothetical" hardship to deny an accommodation. Whether a hardship exists needs to be based on evaluation of objective information.

If more than one possible accommodation would resolve a conflict between a vaccination requirement and an employee's sincerely held religious belief without posing undue hardship, the employer may choose which accommodation to offer. An employer isn't obligated to provide the accommodation preferred by the employee – but the employer should consider it and explain why the preferred accommodation isn't being granted. The EEOC explained, "an employer's proposed accommodation will not be 'reasonable' if the accommodation requires the employee to accept a reduction in pay or some other loss of a benefit or privilege of employment (for example, if unpaid leave is the employer's proposed accommodation) and there is a reasonable alternative accommodation that does not require that and would not impose undue hardship on the employer's business."

If an employer grants a religious accommodation to an employee, changing circumstances may warrant revisiting that accommodation later – but employers should discuss any changes with the affected employee before revoking or changing an accommodation that's been granted.