2022 Iowa Legislative Session - Week 8 Summary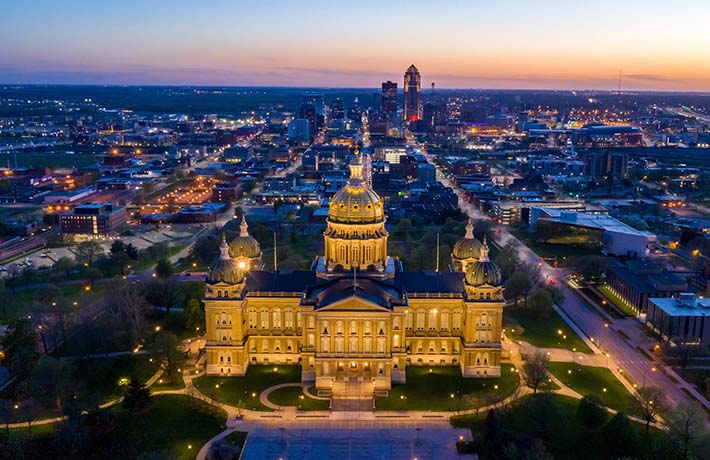 The legislature shifted this week from subcommittee and committee work to floor debate. The next major deadline is only two weeks away - March 18, the second funnel. This is the deadline by which policy bills must advance out of both a Committee and the floor in the originating chamber and clear a Committee in the other Chamber. Many bills fail to advance through this procedural process and are rendered ineligible for further consideration during session. Note, however, Ways and Means, Appropriations, Government Oversight and Leadership bills are not subject to the funnel process outlined above and may still be filed until the end of the session. Speaking of the end of session, the 100th day is scheduled for April 19 - although many GOP lawmakers have stated their goal is to adjourn in 90 days - April 9. This shortened deadline works well for killing bills - not as well for passing bills.
On Tuesday, Governor Reynolds signed the $1.9 billion dollar tax cut bill, HF2317. Heralded as the largest income tax decrease in Iowa history, Reynolds said "[w]e're sending a very clear message to the rest of the country that Iowa is open for business." Governor Reynolds said that when she took office, Iowa had the 6th highest individual tax rate in the country. By the time this bill is implemented, Iowa will have the 4th lowest rate in the country.
The tax changes will be phased in over the next four years. The first tax cut that will go into effect is the state tax on retirement income - 401(k)s, pensions and IRAs - and retired farmer exemptions - beginning in 2023. The flat personal income tax will be gradually phased in to tax year 2026. Corporate taxes are phased in based upon whether the state has collected more than $700 million in net corporate income tax receipts. Some business tax credits will be reduced over the next five years.
President Joe Biden delivered his first State of the Union (SOTU) Tuesday evening which focused on Ukraine, COVID-19, and the economy. Biden stated the country's support for Ukraine as they defend against Russian invasion. "In the battle between democracy and autocracy, democracies are rising to the moment," he said. Additionally, Biden touted legislative wins including the COVID-19 relief bill and the bipartisan infrastructure bill. He also recognized rising inflation and stated that addressing the issue was his top priority.
Immediately following the conclusion of President Biden's SOTU, Governor Reynolds delivered the GOP response. With the Iowa Capitol as a backdrop, Governor Reynolds' goal was to distinguish the President's leadership with that of Republican Governors, stating that while Republicans may not have the White House, they are doing what they can to fill a leadership vacuum on issues that are affecting Americans. Reynolds criticized President Biden and the federal government's role on many major issues, such as increasing inflation, excessive federal spending, violent crime, COVID restrictions and the role Biden has taken in addressing the war in Ukraine. She then switched focus to talk about the successes in Iowa and Iowa values. Regarding successes, she touted a balanced budget, tax cuts and her commitment to standing up for parents and kids, life, law enforcement, energy independence, workforce, and respecting Iowans' freedom.
When she spoke of Iowa values, Reynolds said, "I'm blessed to be the Governor of Iowa, where people are humble, hard-working, and patriotic. We take care of each other. And yes, we are, as they say, Iowa Nice. But you don't have to be from Iowa to see those are the values of America at its best - all of America. … [T]he soul of America isn't about who lives in the White House; it's men and women like you, in every corner of this nation, who are willing to step up and take responsibility - for your communities, for your neighbors, and ultimately for yourselves. By that most important measure at least, the State of our Union is indeed strong."
In the Know
Governor Reynolds issued a Press Release on Monday announcing support for the "brave people of Ukraine as they defend their freedom against Putin's tyranny" by directing the Alcoholic Beverages Division to remove any Russian-produced alcoholic liquor products from its wholesale purchase list. Nine other states have taken similar steps to ban Russian produced liquor as have the countries of Canada, Finland, and Norway.
In election news, statewide and federal candidates have begun filing paperwork to run for legislative and statewide offices. Some of this week's highlights:
State Senator Roby Smith (R-Davenport) who is running for State Treasurer filed his papers which contained over 5,000 signatures from all 99 counties, more than double the minimum signatures required. A shot across the bow to incumbent State Treasurer Mike Fitzgerald (D), who was first elected Treasurer in 1982. Fitzgerald is the longest serving Treasurer in the country.





State Representative Christina Bohannon (D-Iowa City) filed her papers Monday for the newly formed 1st Congressional District. The district's incumbent Mariannette Miller Meeks (R) was first elected to Congress in 2020. Former State Senator Miller-Meeks was elected to the U.S. House seat by an extremely slim margin of 6 votes.




Former U.S. Congressman David Young (R-Van Meter) announced he would be running for State House District #28. Young lost to current U.S. House Representative Democrat Cindy Axne in 2018 and 2020. From 2006 to 2013, Young served as U.S. Sen. Chuck Grassley's chief of staff.




Christy Wolfe (D-Iowa City), sister and current clerk to retiring state representative Mary Wolfe (D-Clinton), announced her intentions to run for House District 90. With a background in education, Christy Wolfe stated that would be her focus, but her campaign website highlights civil rights, human rights, and child-care as additional priorities. Wolfe joins a crowded democratic primary field as Andrew Dunn and Adam Zabner have already announced their candidacy for the Iowa City district. Incumbent Rep. Bohannon is running for Congress.
BrownWinick Government Relations:
To view additional summaries from the 2022 Iowa Legislative session or to learn more about BrownWinick's Government Relations Team, visit our Lobbying and Public Policy team page.